LG M237WD-PM HDTV and PC monitor review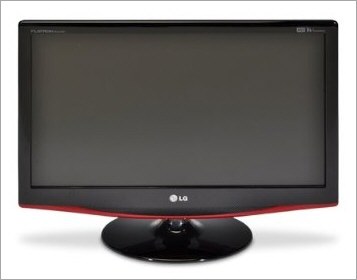 LG M237WD-PM 1080p HDTV and 1920x1080 pixel monitor
The LG M237WD-PM is a 23" LCD monitor/TV featuring 1920x1080 screen resolution (1080p HDTV). Though it's not a photography product I'm reviewing it here because I bought one for my own use and I'm very happy with it!
As an HDTV it gives an excellent picture and the tuner in it is more sensitive than any of the other 3 HDTV tuners I've used. Stations that were on the edge of reception on the other units (frequent breakup of the picture) are solid on the LG M237WD-PM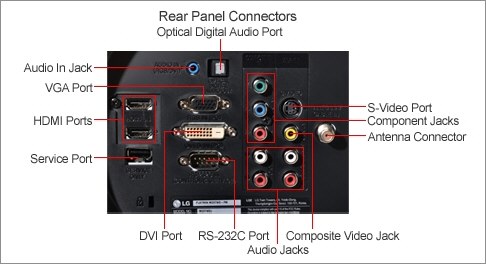 It has a full set of inputs including S-video, composite video, component video, HDMI (2) and VGI, plus a VGA connection for use as a PC monitor. There is the usual antenna/cable "F" type connector for RF input and the tuner is compatible with NTSC (old analog TV), ATSC (new digital HDTV over the air) and clear QAM (unencrypted digital cable). There's a optical digital audio output and a headphone jack which can also be used to feed audio to an external amplifier. The built in speakers are small and so the sound isn't great (I've never really heard an LCD HDTV with great sound), but the audio is high quality and sounds really good when feed through either a home stereo system of a set of high quality 2.1 PC speakers.
The LG M237WD-PM comes with a VGA cable and drivers for use as a PC monitor, plus an audio cable and a remote control for the HDTV.
I can't do a full technical review of the LG M237WD-PM HDTV and PC monitor, but I can say that I've been very impressed by the video quality and operation of the off-air tuner. The audio is great when fed through an external amplifier. It also makes a very nice PC monitor. As a bonus the warranty is a full 3 years on both parts and labor.