Canon at CES 2013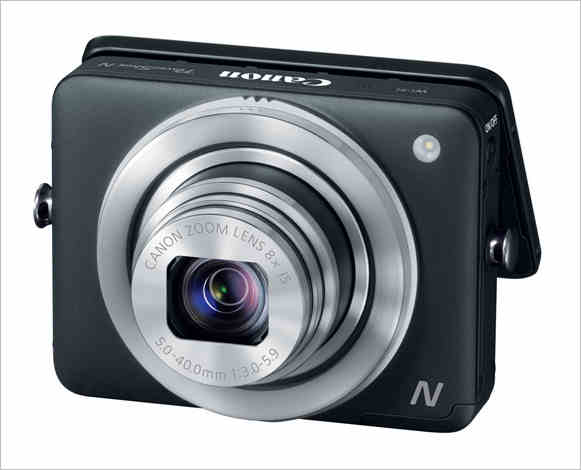 The new Canon Powershot N. An accessory for your smartphone?
The Consumer Electronics Show (CES) is currently underway in Las Vegas, NV. Technically I guess it starts tomorrow (Jan 8th 2013) and runs through Friday Jan 11th 2013. Contrary to the popular saying, in the case of CES what happens in Vegas doesn't stay in Vegas!
No sign yet of any major (or minor) Canon EOS DSLR or Lens announcement. Once could me made in the next few days though. Major DSLR annoucements aren't usually done at CES, since it's really more of an electronics show than a photo show, though these days the line is blurring somewhat.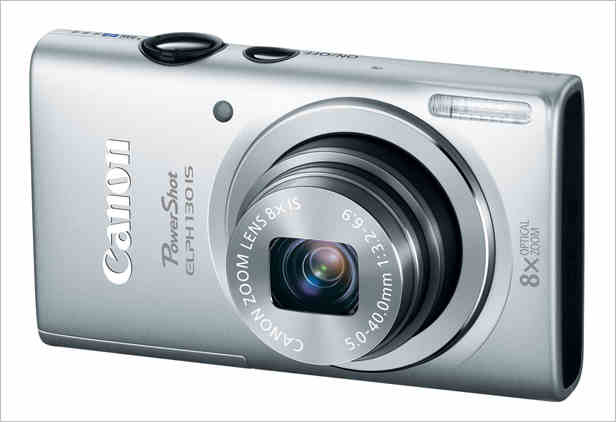 Canon Powershot ELPH 130IS. 16MP, wireless connectivity, 28-224mm IS lens
Canon have announced a few consumer digicams though, along with video cameras and printer updates. The PowerShot ELPH 130 IS ($199.99), PowerShot A2600 ($14.99) and PowerShot A1400 ($109.99) are relatively conventional updates of existing consumer digicams. All feature a 16MP sensor, a zoom lens and HD video. The ELPH 130 has optical stabilization, while the A2600 and A1400 have digital IS. The A1400 still has an optical viewfinder, a rarity these days.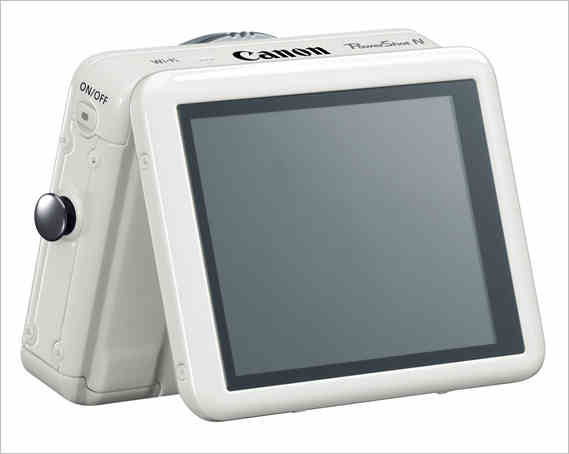 Canon Powershot N in white
The more interesting/innovative/unusual camera is the Powershot N. At appears to be designed as a smartphone accessory and act as a sort of higher quality wireless remote camera for a smartphone. It's pretty much fully touch screen driven and it features a tilting LCD screen. There's one touch wireless connectivity to a smartphone or any wiFi hotspot, so you can shoot and transfer the images directly to the web. It will also take a shot and automatically apply different filters and crops to it for "artistic" effect (though it's not clear who is the artist here, the photographer or the camera). A quick way to upload 12MP instagrams to your facebook page I guess. With smartphone cameras being used by more and more people and with consumer digicam sales falling, it looks like the Powershot N is an attempt to grab on to what's left of a dwindling market. At $299.99 it's cheaper than the $500 Samsung Galaxy camera, which is basically an Android smartphone without the phone and with a digicam grafted onto it. 4G service is extra of course (for the Samsung, the Canon Powershot N only supports WiFi).
Here's the press release on the new Canon Powershot Digicams
And here's the press release for the Powershot N