Nikon Coolpix P510 and P310 Preview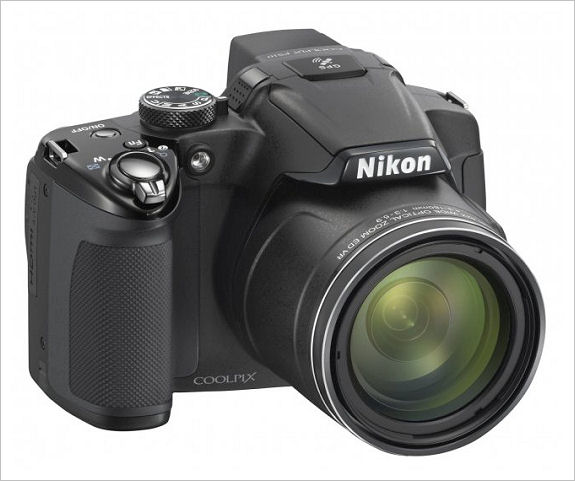 Coolpix P510: The longest zoom yet on a digcam, equivalent to 24-1000mm in full frame 35mm terms!
Ever feel the need for a 24-1000mm zoom? Well Nikon did and they've incorporated it into their new Coolpix P510 16.1MP digicam. It's not actually a 24-1000mm lens of course, but it gives the same field of view as one would on a full frame 35mm camera. It's actually a 4.3-180mm f3.3-5.9 lens, which is still pretty amazing.
The Nikon Coolpix P510 isn't a tiny camera. It measures 120 x 83 x 102 mm (4.72 x 3.27 x 4.02") and weighs 555 g (1.22 lb) with battery, but that's probably smaller and lighter than just the lens hood of a real 1000mm lens would be!
Image quality at 1000mm? Who knows. Even with the built in image stabilization, camera shake without a tripod may well be an issue unless you're shooting in bright sunlight and sharp images from a real 1000mm lens costing over $10000 aren't easy to get. However having a 1000mm capability could certainly be useful and long as you're not expecting razor sharp images you can blow up to poster size.. The Nikon Coolpix P510 is a small sensor camera (16.1MP but with a 1/2.3" sensor chip, which is something like 6.2 x 4.55 mm), so you can expect the usual problems with noise at higher ISO settings (ISO up to 3200 is available). The Nikon Coolpix P510 is certainly a camera I'd love to get a chance to fully review.
The Black Nikon Coolpix P510 and the Red Nikon Coolpix P510 can be ordered from Adorama at $429.95 (with free shipping).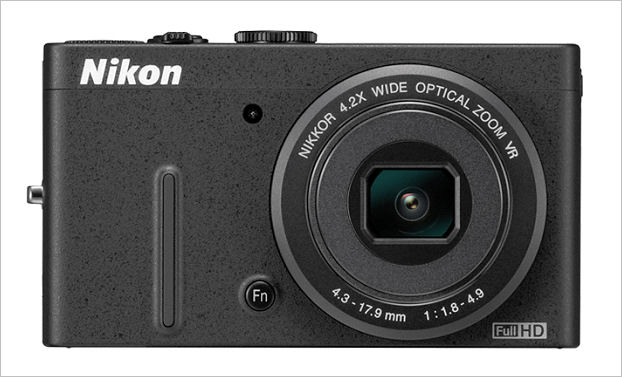 Coolpix P310: A more modest zoom (24-100mm), but fast at f1.8 at the wide end
The Nikon Coolpix P310 has a much more modest zoom range, just 4.3-17.9mm (equivalent to 24-100mm lens in 35mm full frame format). However it is f1.8 at the widest setting, though slows down to f4.9 at the telephoto end. It's an upgrade of the Nikon Coolpic P300 and has a new 16.1MP backlit CMOS sensor. The f1.8 lens is nice, but it's a pity that it slows down so much as it's zoomed out. 24/f1.8 is a lot more exciting than 100/f4.9. Still, it's a nice looking camera with a lot of features. I wonder what the "Fn" (function) button on the front of the camera will be capable of doing.
The Nikon Coolpix P310 can be ordered from Adorama for $329.95 (with free shipping)
Here are more details from the Nikon Press Release: