Canon EOS 50D price drop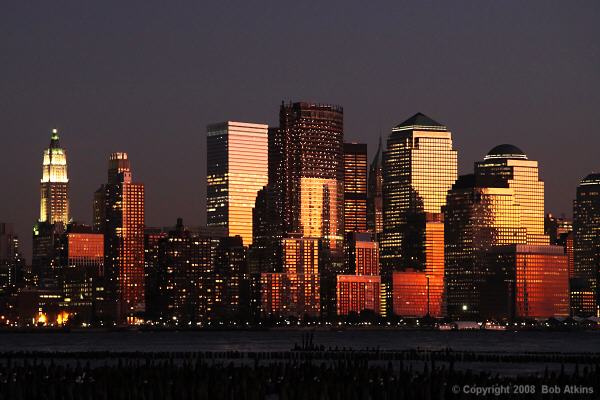 New York City Skyline at sunset on Halloween (shot from the NJ side of the Hudson River)
Canon EOS 50D, EF-S 17-85/3.5-5.6IS USM lens, 1/8s @ f8, 83mm, ISO 1600
The price on the Canon EOS 50D was $1399 only a month ago, but it's now down to only $1199! Canon have introduced a $100 "instant rebate" on it, plus the selling price has come down by $100 due to market pressures, giving a $200 discount on the introductory price! Why has the price dropped by $100? Possibly in order to promote sales. With the economy a little shaky, retailers are expecting lower sales over the holiday season (which has already started!) and so are lowering prices to encourage buyers. If you have the money to make a purchase, now's not a bad time to do it!
I've recently tested an EOS 50D and my review will be written up in a week or so (the current preview is HERE), but I can say that I think it's an excellent camera, with many new features (like micro adjustment of AF) and it's capable of high image quality. If Canon offered to give me a 50D in exchange for my 40D, I'd certainly take it! I don't expect them to do that of course but I can always hope...
The deal with the 28-135IS as a kit lens for an extra $200 is great if you need that lens. It's an additional saving of around $200. It would pair quite well with an EF-S 10-22 and most users wouldn't miss the 23-27mm gap (37mm to 43mm in full frame 35mm terms).
Canon EOS 50D
Body Only
Canon EOS 50D
With 28-135IS
The image below was shot with the EOS 50D (ISO 1600) at the 2008 Halloween Parade in NYC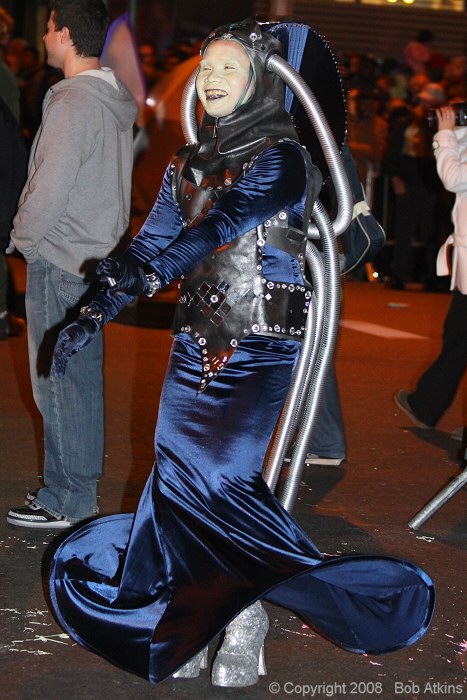 Canon EOS 50D, ISO 1600, EF 70-300IS @ 85mm, 1/60 @ f4, 550EZ Speedlite