Canon EOS 6D coming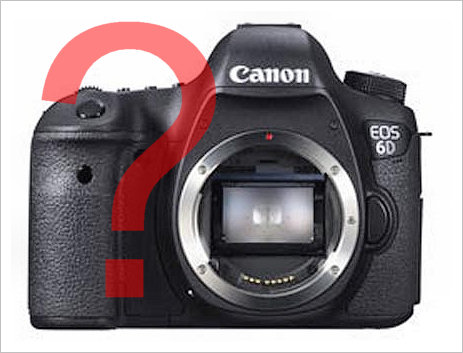 Note: All the following is speculation. I have no inside knowledge. If I had received any information from Canon I would not be able to speculate or post it. At this time I do not know if any of the following is accurate. I can only guess!
Looks like information on a Canon EOS 6D has leaked. Probably due for official release tomorrow (Sept 17th) the 6D looks like it will probably replace the EOS 5D MkII (which is still a "current" model).
The 6D will be full frame and have a new 20MP sensor. Detailed specs will come soon, but so far it looks like the following seem pretty reasonable guesses.
Full Frame Sensor
20 MP CMOS
Digic 5+ processor
4.5 fps continuous shooting
1080p HD video
11 AF zones with center f2.8 cross
63 zone metering
ISO to 25600 plus expansion
Price $2099
Availability late 2012
Also rumored are the following which seem plausible, but less expected:
30-1/4000s shutter [I'd really expect to see 1/8000s, but 1/4000s is possible. The Rebels are 1/4000s]
built in GPS and Wi-Fi [This would be a nice surprise. If not built in I'd expect compatibility with Canon's WiFi and GPS accessories]
SD memory card [Possible I guess. A Rebel on steroids?)
With Nikon's announcement of their D600 last week (Full frame, 24MP, $2099) it would be no surprise at all to see a 6D with specifications similar to the above announced. It would appear to replace the 5D MkII, not the EOS 7D (which I've seen suggested, but makes no sense). I'd expect a 6D to have extensive video capability since Canon are strong on video these days. Built in WiFi and GPS would be a first if that's actually true. The other high end EOS bodies are WiFi and GPS compatible, but will cost you an extra $675 and $270 respectively, so if Canon have thrown in $945 worth of goodies essentially "for free" that would be surprising. The use of SD memory would probably lower camera cost and these days SD(HC/XC) memory is fast and cheap so unless you're going for absolute maximum speed, SD is fine. In the camera, CF cards are faster, which is why the high end models (5D MkIII and 1D X) have CF card capability (as well as SD). The last tests I saw suggested that the fastest CF cards were still 2x-4x times faster in a 5D MkIII
One question I haven't seen any answers to (or rumors about) is whether it will be the first Canon full frame DSLR with built in flash. The Nikon D800 and Nikon D600 both have a built in popup flash and capability to control external flash units from the camera. Canon has this in the 7D. Will Canon put it in the 6D?
So that's the news for now. I'll be writing up a full preview of the EOS 6D as soon as the information is released, which as I said above, may well be tomorrow (Monday, Sept 17th)