Canon EOS Digital Rebel XSi (EOS 450D) Review
In the current economic climate not everyone can afford the new Canon EOS 5D MkII or even the new Canon EOS 50D (both of which are great cameras of course). For those on limited budgets, the Canon EOS Digital Rebel XSi might be a camera they should consider, especially when purchased as a kit with the EF-S 18-55/3.5-5.6IS lens, a package currently selling for under $640. I have published a quick look at Digital Rebel XSi, but I though a more detailed look might be of interest to those seriously considering purchasing one.
The Canon EOS Digital Rebel XSi (also known as the Canon EOS EOS 450D) is Canon's premium "entry level" DSLR. Though similar in concept to the Digital Rebel XTi, the Digital Rebel XSi has a higher pixel count sensor (12MP vs. 10MP), a larger LCD (3" vs. 2.5"), Live View, a Spot Metering option, the display of ISO information in the viewfinder, a Highlight Tone priority more, High ISO noise reduction and a number of other software features, many of which "trickled down" from Canon EOS 40D.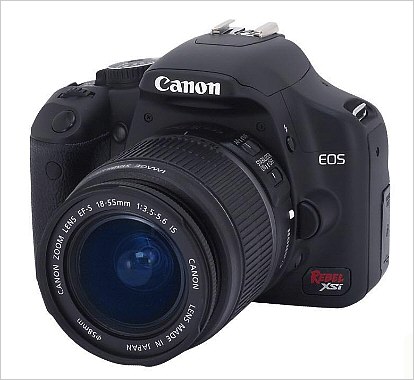 The Canon Digital Rebel XSi is the first Digital Rebel to use SD(HC) memory cards for image storage rather than CF cards The change isn't really a big deal since SD cards (and higher capacity SDHC cards) are now as easily available as CF cards, cost around the same in $/GB, and can be found in capacities of up to 16 and 32GB. SD/HC cards have the advantage of being smaller and having a more robust connector using sliding contacts rather than pins (which can bend or break).
The Canon DIgital Rebel XSi uses a pentamirror viewfinder system as did the XTi, but the XSi viewfinder is slightly larger and appears to be slightly brighter. The size difference is small but every little bit helps. The Digital Rebel XSi viewfinder screen has a center circle mark which defines the area of the spot meter. Both The XSi and XTi cameras use the same diamond shape of 9 focus zones (which is also found on both the EOS 40D and the new EOS 50D).
Main Features of the Canon EOS Digital Rebel XSi (EOS 450D)
12MP CMOS sensor*
14-bit A/D conversion*
Digic III processor
3" LCD*
Live View with Live Focus*
Highlight Tone Priority*
Auto Lighting Optimizer*
High ISO noise reduction*
ISO 100-1600 (plus Auto)
ISO visible in viewfinder*
Flash Sync speed 1/200s
Spot metering (4%)*
Mirror Lock Up
Depth of field preview
Picture Styles
(*) denotes a new feature, not present on the Digital Rebel XTi
Sample Image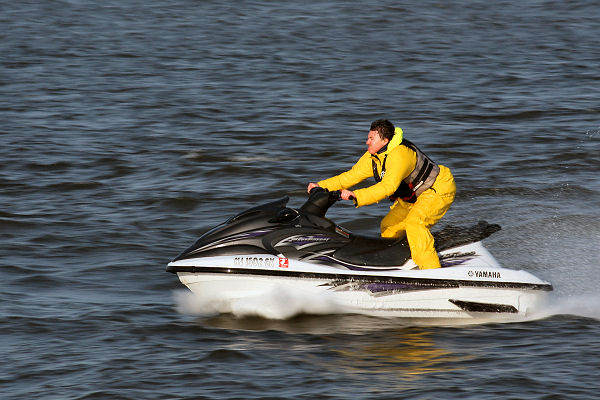 Canon EOS Digital Rebel XSi, EF-S 55-250/3.5-5.6IS lens @ 250mm. ISO 100, 1/250s @ f11
NEXT: Digital Rebel XSi Operation and Controls