The Canon EOS M2 mirrorless camera
Canon Japan announced today (12/03/13) a new EOS-M system mirrorless camera body, the Canon EOS-M2. The Canon EOS M2 is an update of the original Canon EOS-M, with much the same features and upgrades as follows:
A new 18 Hybrid CMOS AF II APS-C sensor, similar (identical?) to that found in the Canon EOS SL1 DSLR
Faster AF (2.3x faster then the M) and video/liveview AF over a wider area (80% of the frame)
Built in WiFi
3x-10x digital zoom in movie mode
Slightly reconfigured mode dial
Slightly smaller (8% less volume)
4.6 fps vs 4.3 fps
The Canon EOS-M2 still doesn't have a built in flash or an electronic viewfinder.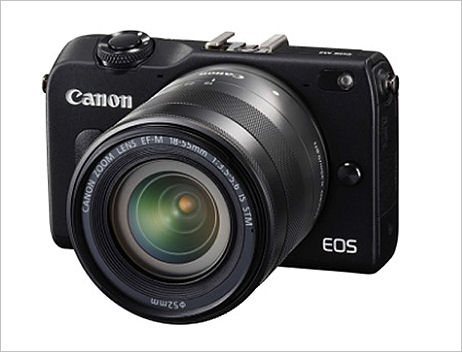 Somewhat surprisingly, it appears so far that this will be a Japan (or Asia?) only release and that the M2 is not intended for sale in Europe or North America. The announcement was only made on the Canon Japan website. Price for the body only is listed at 64800 Yen, which is $633 at today's exchange rate. The list price on the EOS-M body in the US is $500 (though they are currently selling for around $240 after the current Canon instant rebate).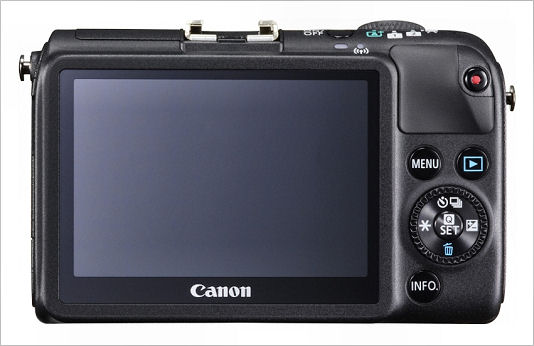 Why only Japan? Well, it could be that Canon are seeing poor sales of the M series in Europe and North America, so they decided it simply wasn't worth releasing and marketing a new model. If so then that does not bode well for the future of the Canon EOS-M series system. As of this summer I believe that sales of mirrorless cameras were down by around 50% in the US compared to the previous year and down by 30% in Europe, while in Japan they were up. DSLR sales were also down, but by a much smaller amount.
The upgrade is certainly a worthwhile one, if only for the increase in AF speed, but on the grand scale of things it's a pretty minor tweak for a camera that's been out for 18 months. It's certainly not enough to convince me that Canon are heavily investing in the future of the EOS-M mirrorless system, especially if it does turn out they don't market it in Europe and North America. No new lenses either.
However, there is good news - the existing EOS-M is still a bargain at current pricing, where you can find an EOS-M with the EF-M 22/2 lens for under $350 and an EOS-M body for under $230. That makes the EOS-M an excellent small, inexpensive, pocketable, camera, ideal for street shooting. You can also get the EOS-M with the EF-M 18-55 IS STM lens and a small EX 90 Speedlite for under $400.