Two new Canon PIXMA printers , the MG6120 and the MG8120
Canon have released two new PIXMA series printers. Both feature wireless connectivity and both have a "HD movie print" mode which enables single frames form HD movies to be printed. Both are "All in One" and so include a scanner and copier function.
Both printers us the same 6-color ink system consisting of five dye-based inks including a dedicated gray ink tank. A pigment-based black ink produces exceptionally crisp, laser-quality text. Both printers have a maximum paper width of 8.5"
To be perfectly honest, I'm not quite sure what the difference between them is. It's not at all clear from the press release or the Canon website! As far as I can tell the MG8210 is slightly larger and includes a film adapter for scanning slides and negatives on the flatbed scanner. In terms of printing ability they appear to be essentially the same.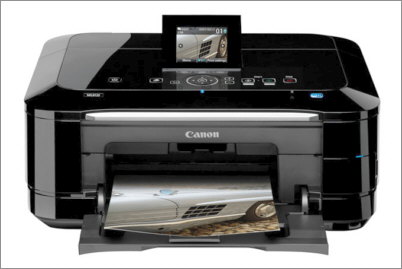 Canon PIXMA MG6120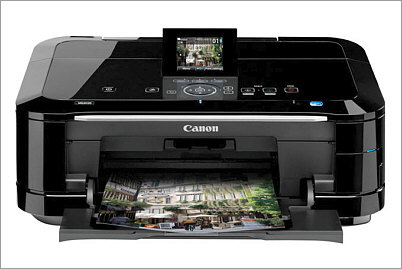 Canon PIXMA MG 8120
Here's a copy of the Canon Press Release: