December 2011 Canon lens and Speedlite Rebates
So right after the last set of rebates ended, Canon have announced another one - and with even lower prices. This time the rebates apply between November 27th 2011 and January 7th 2012. Just in time for holiday shopping...
Vendors should deduct the rebate at the time of purchase. No forms to mail in, no waiting 6-8 weeks for a check in the mail.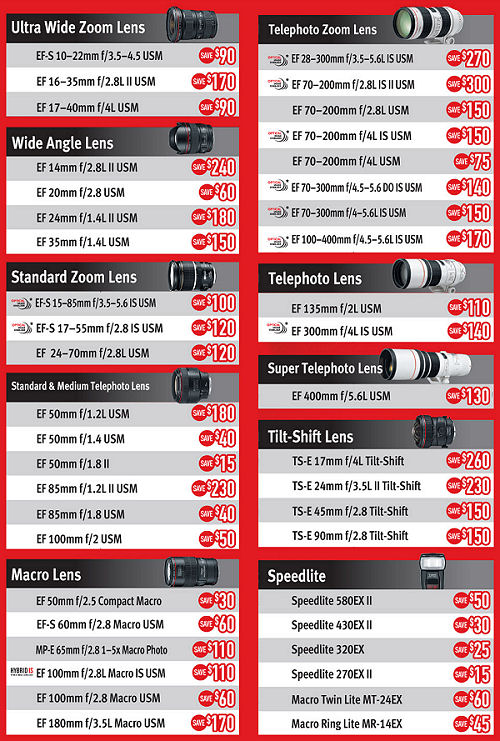 The major retailers are all authorized Canon dealers and so should be applying these rebates to their prices.