Canon EOS Digital Rebel T4i/650D preview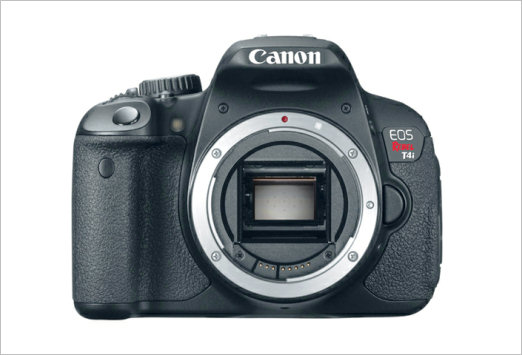 Well, looks like information on Canon's next camera has leaked out. I have not heard anything from Canon (If I had, I wouldn't be able to talk about it or even report on rumors about it), so all this is gathered from various other internet sources and forums but it now seems like pretty reliable information. I've picked out the things that sound likely and left out the things that I've seen that I'm pretty sure are just wishful thinking.
It seems that the new Canon Rebel T4i will be a step closer to the current "prosumer" line of DSLRs, which is currently represented by the EOS 60D (though with the T4i moving closer to it, one can only assume that the EOS 60D will also soon be updated, which in turn will warrant an update to the 7D). The following seem to be the major features and changes which will be incorporated into the T4i: (now confirmed by Canon)
The new Digic 5+ processor will be used
The continuous shooting rate will increase to 5fps
The 9 cross zone AF system of the EOS 60D will be used
The 63 zone exposure system of the 7D will be used
The LCD will be articulated, 3" with 1,040,000 dots
ISO range will be 100-12,800 with 25,600 via a CF
Pixel count will stay at ~18MP, memory will stay with SDHC
22 JPEG, 6 RAW buffer size (approx)
A hybrid AF system will be used for video and will be capable of AF while shooting.
Maximum shutter speed will stay at 1/4000s. This seems to be a Rebel "signature" feature.
Stereo mic onboard, plus stereo jack for external mic
Adjustable audio recording level
1080p video at 30/25/24fps
LP-E8 battery
UPDATE: The officially announced price will be $849.99 for the body alone; $949.99 bundled with an EF-S 18-55mm f/3.5-5.6 IS II lens kit and there will be a Movie Kit bundle for $1199.00 with the new EF-S 18-135mm f/3.5-5.6 IS STM lens. Availability should be around the end of June.
In addition to the T4i, it looks like a very thin ("pancake") 40mm f2.8 lens will be released with a depth of around 23mm (compare with the 41mm of the current 50/1.8 II). This would reduce the size of the camera/lens combination by almost 3/4". Quite useful on a small and light camera like one of the Digital Rebels, not quite so useful on a large full size camera like the EOS 1D-X or similar!
The new EF 40mm f/2.8 STM lens and the new EF-S 18-135mm f/3.5-5.6 IS STM (see below) will also be available separately at the end of June at an estimated retail price of $199.99 and $549.99 respectively.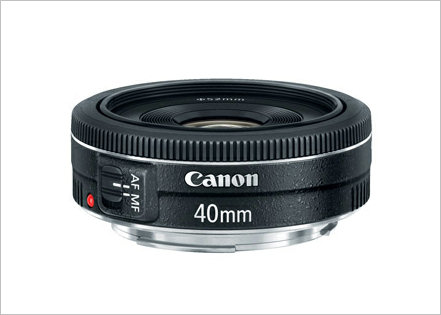 I expect to see an official Canon press release soon, possibly tomorrow. When that happens, full details will be posted here. Stay tuned...
...And here it is. It's now official.
Comments
Well, many of the pre-release predictions seem to have held. They included a suggestion that the T4i would have a pentaprism, but that was one of them I left out as I couldn't really see Canon doing that in a Rebel and it turns out I was right. The T4i has the pentamirror system found in the other Rebels.
What is new is a touch screen LCD. I'm not at all sure I like that, but given that half the population have been trained by their iPhones to expect a touch screen, I guess it's a reasonable marketing move.
Video on the T4i has been emphasized. There's now continuous AF during video shooting and the 18-135 has been updated to an STM version with a motor designed not to be audible on the recorded audio track. There's a built in stereo mic, a jack for an external mic and manual control of audio level.
AF during video shooting has been achived using sensors (phase detection) built into the sensor itself as Nikon have done with their series 1 mirrorless cameras. I'm pretty sure this points to the way that Canon will go with their own mirrorless cameras, which can't be far away from launch now.
With the AF system of the 60D and the metering system of the EOS 7D, There no longer seem to be any reason to buy an EOS 60D. I don't know if Canon will drop it or update it to an EOS 70D, but apart from the 1/8000s shutter speed, the 60D really doesn't seem to have much of an advantage over the T4i, and the T4i video is better. If the 60D gets an update, the 7D will need one too of course.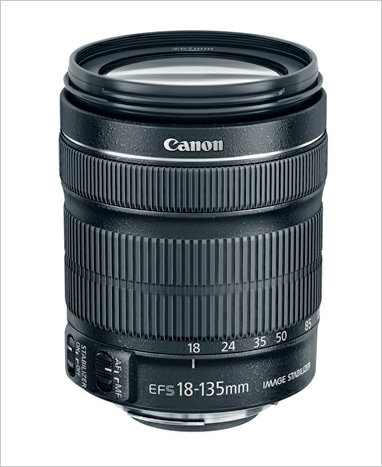 Canon EF-S 18-135/3.5-5.6 IS STM lens
The Rebel T4i can be preordered from
Here's the Canon Press Release:
The Rebel T4i can be preordered from