Image Stabilization - Body or Lens?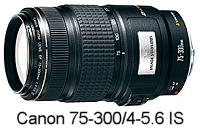 The origins of Image Stabilization for 35mm DSLR lenses lies back in the EF75-300/4-5.6IS USM which was released by Canon back in September of 1995. Prior to this Canon had shown a prototype 300/2.8 with stabilization, but the 75-300 was the first IS lens to be commercially released. The Canon EF 300/2.8L IS USM didn't make it to market until July 1999.
Of course these lenses predated the adoption of digital technology by a long way. The EOS D30, the first "affordable" DSLR didn't appear until October 2000. In 1995 you could buy an EOS DCS 3, but it was 1.3MP and would have cost you around $20,000, so it didn't sell in volume!
Clearly then, for film based cameras, if you wanted image stabilization you'd have to put it in the lens. Moving the film up and down and left and right would be an engineering nightmare, though Contax did move the film (rather than the lens) to focus in their unsuccessful Contax AX.
So that's the historical reason why Canon based image stabilization around the lens, as did Nikon who released their first VR (vibration reduction) lens 5 years later (the 80-400mm f/4.5-5.6D which was released in 2000). Both systems were designed and developed for film based cameras and have continued as digital SLRs have grown in popularity.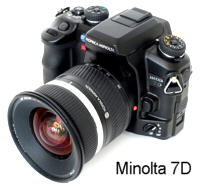 In late 2004, Minolta announced details of their 7D DSLR, which instead of depending on image stabilized lenses, had an image stabilization system built into the body of the camera. The sensor was physically moved around to compensate for camera shake ("sensor-shift stabilization"). They could do this not only because they had the engineering know how, but because they didn't have any image stabilized lenses and so had no reason not to! By 2004, Digital SLRs were becoming more common. In fact manufacturers were starting to phase out film based cameras, so providing image stabilization for 35mm SLRs wasn't much of a priority.
Im May 2006 Pentax joined the "image stabilized body" club with the K100D and continued with the K10D and the new Pentax K200D and Pentax K20D (see Previews). Like Minolta, Pentax had no investment in image stabilized lenses. Olympus joined the party in March 2007 with the EVOLT E-510 which had stabilization built into the body. Again, they had no Image Stabilized lenses, so they didn't need to worry about legacy technology.
So Where is Image Stabilization in 2008?
Well, we have Canon and Nikon with a growing line of image stabilized lenses but no image stabilized DSLR bodies. Then we have Sony (ex Minolta), Pentax and Olympus with image stabilized bodies but no image stabilized lenses. So which is the better approach?
Advantages of Image Stabilized lenses
There is a body of opinion (mostly from Canon and Nikon...) which states that optically stabilized lenses are capable of better stabilization than moving sensor body based systems. The claim is that since each stabilization hardware is dedicated to a single lens, the performance parameters can be tuned to that particular lens. In addition, a very small displacement of an optical element can result in a large image shift, so large amplitude shifts can more easily be corrected. This may be more of an issue with long telephoto lenses than wideangle lenses, since the image shift for a given amount of camera movement is proportional to the focal length of the lens in use.
A second, and undeniable, advantage of image stabilized lenses is that not only do they stabilize the image on the sensor, they also stabilize the image in the viewfinder too. This leads to a better user experience and allows the photographer to chose a moment to release the shutter when image movement appears to be at a minimum.
Advantages of senor shift body based image stabilization
The primary advantage of body based stabilization is that it's effective with every lens mounted on the camera. It doesn't matter if it's the latest autofocus super-zoom, or a 30 year old manual focus lens, in each case the image is stabilized. To make matters even better (or worse depending on your point of view), you can stabilize wideangle and normal primes. As far as I know there are no image stabilized Canon or Nikon wideangle prime lenses at all, so it really doesn't matter if lens based IS would be better, since there are no such lenses!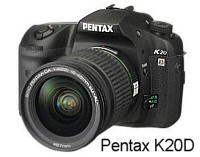 The second obvious advantage is that you only pay for the IS system once, when you buy the camera body. This wouldn't be so great if it added $1000 to the cost of the body, but it doesn't. It's hard to say what it does cost, but when you consider the new Pentax K200D will sell for $699.99 , the Olympus EVOLT E-510 sells for $500 and the Sony A200 will sell for $700 (with a lens included), it's pretty obvious that sensor shift IS doesn't add much to the cost. Maybe $100, though probably more like $50. Canon now have IS lenses selling for under $200 , but it's a fair bet that the new lower cost IS electronics and optics used in these new lenses are adding about $50 to the cost of each lens. For lenses like the EF70-200/2.8L , the addition of IS increases the cost by about $450.
What's Next?
So what's next? Will Canon or Nikon ever offer DSLR bodies with sensor-shift stabilization? A lot of people seem to want to know this. I get email several times a week asking that question, and obviously I don't know. But is it possible?
The answer is yes, but you have to do it right. If you had both lens and body stabilization operating independently at the same time, you'd run into trouble. The lens would stabilize the image, but the body would still sense the camera movement and move the sensor to compensate for the (now stabilized) image motion. That would put back all the motion that the lens took out!
In the Canon system, the camera body knows when the lens is image stabilized and when the image stabilization function is turned on. That information is exchanged with the camera body via the electronic lens interface. A custom function could be included which would be able to switch between body and lens based stabilization, or allow a default to the body based system if the lens IS was not present or had been switched off.
Since both lens and sensor-shift stabilization are open loop, as described above they can't be used together. By open loop I mean the system doesn't look at the image to see how stable it is. The lens senses movement via built in gyros, then calculates how much to move the compensation elements to compensate. It can't directly look at the image because the image isn't normally formed on the sensor of a DLSR until the shutter is opened (though in Live View mode it is). Similarly normal sensor-shift based stabilization uses gyros in the camera body to provide the signal for a similar open loop system. If you could tell how stable the image was from lens based stabilization, it's theoretically possible to also use sensor-shift and possibly get even more stability. Is this practical? I think so, though it requires some innovative engineering to do it.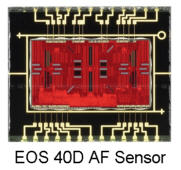 The image from the lens (stabilized or not) is always projected onto the autofocus sensors via a sub-mirror. If the AF sensors were surrounded by imaging elements, say few hundred thousand pixels, the imaging elements could be used to measure just how stable the image was and that information could then be used to move the sensor to compensate. This would be a closed loop system and as such could adapt to the stabilization provided by the lens IS. The major problem here is that you would lose image movement information at the point of exposure since the sub-mirror and AF system are out of the optical path at the moment of exposure. Whether it's possible to do "predictive" stabilization I don't know. If the camera motion is totally random, then it isn't, but if there is some periodicity to the motion, then it might be.
There is also the possibility of using both Lens and body stabilization during operation the the "Live View" mode. In that mode there could be feedback from the sensor which could be used to add stability via sensor-shift, though the issue would be complicated by that fact that the feedback element (the sensor) would be moving. Live View isn't a "normal" mode of operating right now, though it is popular with photographers upgrading from P&S digicams and is becoming a "must have" feature on all new DSLRs.
Of course a gyro-based sensor-shift stability system would also be required, since it's likely to be the best way to do sensor-shift stabilization when operating without an IS lens on the camera.
The advantage of such a dual systems wouldn't be just technical. Canon (and Nikon) are presumably very reluctant to use sensor-shift stabilization because it would eat into sales of their image stabilized lenses. However if they could offer a system which gave more stability than by the use of either lens or body based stabilization alone, they'd actually have a marketing and performance advantage! The technology required is challenging, but so were AF cameras, DSLRs and both body and lens based IS systems. I think it could possibly be done, though it would certainly not be easy.
There's one caveat here though. Everything I've said applies to APS-C (or Four Thirds) sized sensors and may not be easy to do for full frame. There are no full frame cameras with sensor-shift stabilization (but then again only Canon and Nikon have full frame sensor DSLRs). For one thing there may not be much room inside a typical DSLR body to move a full frame sensor around. Second, a full frame sensor has about 2.25x the area of an APS-C sensor, hence even if the thickness is the same, at least 2.25x the weight, probably closer to 3x. That means you need a lot more force (and energy) to move it around rapidly. The engineering of sensor-shift stabilization may be considerably more difficult for full frame cameras. UPDATE - Well, two days after I wrote this, Sony announced that by the end of this year (2008) they intend to release a full frame DLSR with 24MP and body based image stabilization using sensor-shift. So any engineering problems seem to have been solved!
When (if ever...)

So will we ever see sensor-shift technology from Canon (and Nikon)? I hope so. For the typical amateur I think it's certainly a preferred technology, even if it was not quite so efficient as lens based stabilization and even if the user experience isn't quite so satisfying. From the users point of view it doesn't have to be better than lens based stabilization and it doesn't have to work at the same time as lens based stabilization, it just has to work fairly well and be better than no stabilization at all - which we know is true for the Pentax/Sony/Olympus systems. Two huge factors in favor of sensor-shift stabilization are (a) it's cheaper and (b) it applies to all lenses. Those factors outweigh performance and ergonomics for most users. My experience with both systems suggest that the performance differences, at least with wideangle to short telephoto lenses, are small. Both give somewhere between 2 and 4 stops of additional stabilization, depending on the lens in use and how steady your hands are.
If Canon/Nikon begin to lose significant sales based on their lack of body based stabilization, it could influence their decision as to whether or not to offer it. I certainly don't see that happening soon, but perhaps in a couple of years it might. If they could come up with a dual system capable of outperforming either single system, that would be the ideal solution. It would provide greater choice for users while maintaining a technical superiority for the maker, a win-win situation.
If Canon/Nikon don't offer sensor-shift, at least in their APS-C sensor bodies, I suspect they will lose sales. While Canon and Nikon are the current leaders in the consumer/prosumer DSLR market, Sony and Pentax are catching up and producing some pretty competitive cameras. I have to admit that right now, if I was a typical amateur photographer with little expectation of owning Image Stabilized super telephoto lenses, I'd be sorely tempted to try out the $1300 Pentax K20D , with a 14.2MP sensor, ISO 6400 and body based image stabilization over the $1300 (but now selling closer to $1150) Canon EOS 40D , with a 10MP sensor, an ISO 3200 limit and image stabilization only with selected Canon lenses.
Let's hope Canon are listening to their users and planning some sort of sensor-shift related IS system at least for the successors to the Rebel XSi and EOS 40D. Even if they do, that will be 12-18 months away, which is a long time in DSLR years!
SURVEY
The image stabilization survey is closed. You can view the results HERE