Nikon D800, D800E (..and the EOS 5D MkIII?)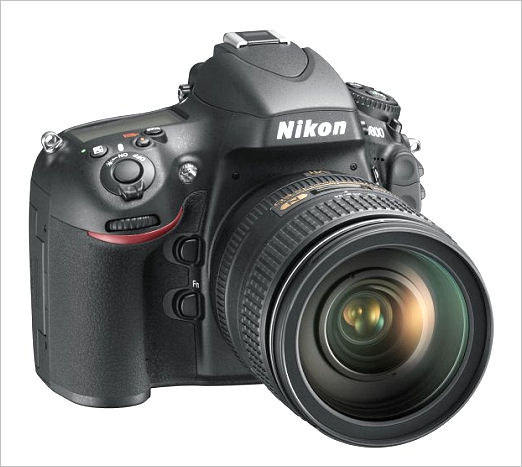 Nikon have released details of their new full frame DSLR replacing the D700. The new DSLR is the Nikon D800. It has a 36MP sensor, the highest pixel count sensor yet used in any production DSLR. The D800 is also going to be made in a version without any anti-aliasing filter over the sensor. Removal of the anti-aliasing filter should increase resolution, but at the risk of moire patterns appearing in the image. The version without the filter will be known as the D800E.
A 36MP full frame sensor has about the same pixel density as a 15MP APS-C DSLR like the Canon EOS 50D, so it should have around the same resolution - but over a frame that has 2.25x the area.
The Nikon D800 has a lot of the features of Nikon's 16MP D4 pro DSLR, but with a higher pixel count sensor and a few less frills - and half the price too! For the last few years, the Canon EOS 5D MkII has been the DSLR of choice for videographers but the new Nikon D800 provides a serious challenge with technology that's about 3 years newer. It's clear the D800 was designed from the start with video in mind.
So where does a EOS 5D MkIII fit in? Well, it doesn't yet because no such camera has been announced by Canon. However there are some pretty good and reliable reports of a new camera being field tested by Canon, which is usually done before release to iron out any bugs found by working photographers. This camera, from external appearance, looks very much like what an EOS 5D would be expected to look like. It's not a 7D MkII because it has no built in flash and it's not a 1D series body because it has no integrated battery pack. That pretty much only leaves a 5D MkIII. The Nikon D700 was Nikon's counterpoint to the EOS 5D MkII, so I fully expect to soon see an EOS 5D MkIII announced that's Canon's counterpoint to the Nikon D800. No word on when, how much or specs yet.
Here are some highlights of the new Nikon D800:
36.3MP CMOS sensor (the Nikon D700 had a 12.1MP sensor)
51 point AF system with 15 cross sensors
ISO 100-6400 with expansion to ISO 25600
Continuous shooting at 4fps (full frame) or 6fps (in APS-C crop mode)
1080p HD video (30/25/24 fps), uncompressed HDMI output available
3.2" 921000 dot LCD with anti-fog
15.3MP APS-C crop mode
25MP 1.2x crop mode
Dual axis electronic level
91,000-pixel 3D Color Matrix Meter III metering system
Price (D800) $2999.95, available in late March 2012
Price (D800E) $3299.95, available in mid-April 2012
Where to get one
Adorama are taking orders for the Nikon D800
. It's $2999.95 with free shipping. Credit cards are not charged until the camera actually ships and it will ship as soon as supplies arrive from Nikon, which is expected to be in March.
are also taking pre-orders at the same $2999.95 price.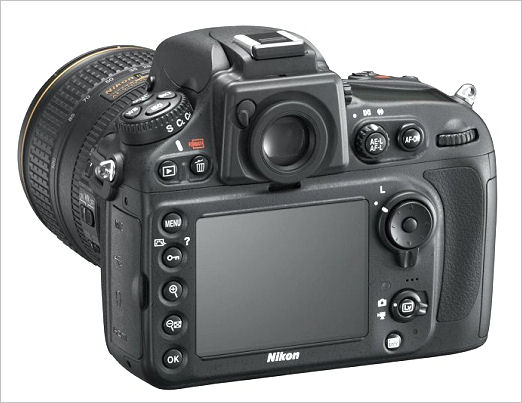 Here's Nikon's press release: