The Panasonic Lumix GH4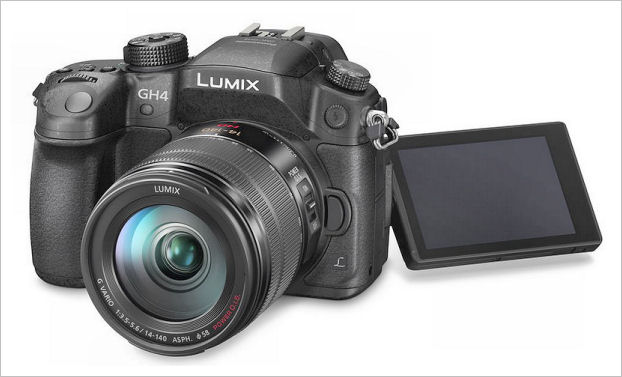 Today (02/06/14) Panasonic announced the Lumix GH4 DSLR. It has a 16MP 4/3 sensor (17.3 x 13mm) and uses the micro 4/3 lens mount. Nothing particularly special there, but the GH4 has a unique feature. It can shoot 4K video at 24 or 30fps and this is the first time that 4K video has been available on a MILC (Mirrorless Interchangeable Lens Camera). 4K video is the next step up from 1080 Full HD. 1080 Full HD has a 1920x1080 pixel format, while 4K video is 3840x2160 pixels, i.e. it has 4x the number of pixels and twice the linear resolution. To take advantage of this you need a 4K capable TV or monitor, but those are now becoming more available. You can get a TCL 50" 4K LCD TV for around $700. I'm sure it's not studio quality, but it shows 4K is entering the mainstream. You can even pick up a Seiki 39" 4K TV for around $400. The larger "brand name" TVs are still in the $2000 range though. To edit 4K video you can get Corel's Video Studio x6 for $36, so that's not a deal breaker either!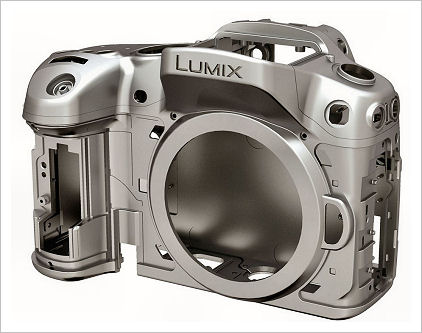 Of course the GH4 is also a very capable camera for still photography with a 16MP sensor, a magnesium frame, a quad core processor, an OLED viewfinder, a tilt and 3" swivel OLED screen, ISO 25600 and a 12 fps continuous shooting rate. It's also dust and moisture sealed.
Panasonic Lumix GH4 with DMW-YAGH interface
For professional use Panasonic have a DMW-YAGH interface unit with Full HD (4:2:2 / 10-bit) four parallel outputs that can be used for 4K (4:2:2 / 10-bit) output - with time code, as well as professional audio inputs and real time LED audio level monitoring.
How much and when? Not yet announced. The GH3 currently sells for around $1300 so the GH4 might be somewhere around $1500-$1600. Just a guess but probably in the ballpark. Not bad if you want to shoot 4K video! Alternative 4K cameras are the Canon EOS 1D-C ($12,000) if you want a full DSLR or the Sony FDR-AX100 ($2000), a camcorder with a fixed lens and a smaller (1") sensor.
Here's the Panasonic Press Release with more details
Here are links to the Panasonic Lumix GH4 and accessories at ADORAMA