Canon Fall Colors Rebates - Tamron Lens Rebates - Fall 2011
It gets harder and harder to keep up with exactly what rebates Canon are offering on which cameras and camara/lens kits, plus they changing (extending) dates! Anyway, here's their latest offering: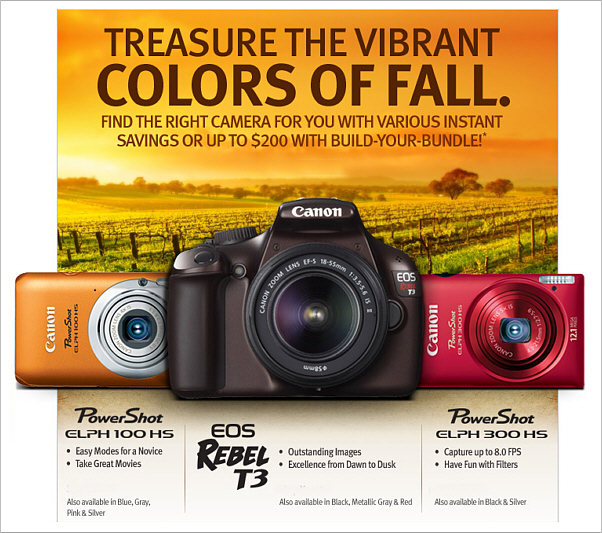 The rebates on the Powershot Elph 100 and 300 run from September 11th 2011 to September 17th 2011, so you don't have long if that's what you want to buy. The T3 rebate seems to run from September 4th to October 2nd (2011).
For a list of all the Canon camera equipment which currently carries a rebate or other promotion from Canon, you can take a look at Adorama's Canon Rebates Section. Currently they list 67 different camera/lens/printer combinations on which Canon are offering some sort of rebate.
There's also a Tamron Rebates Page which lists the various Tamron lenses and kits which carry rebates.