Canon EF 500mm f4.5L USM for sale $2750 (including shipping to lower 48)

A lens that's been my prime telephoto since I sold my 600/4L (which I found to be too big and too heavy). This is the first Canon EF 500mm telephoto and it does not have IS. That's not really been an issue for me since I always use it on a tripod. The optics are clear and clean with no haze or any signs of fungus (something to watch for in used lenses). It's also in very good cosmetic shape with no scuffs or scratches and comes with the original lens hood and cover, the rear drop in filter and the Canon locking carrying case. Overall I'd give it an EX+ rating.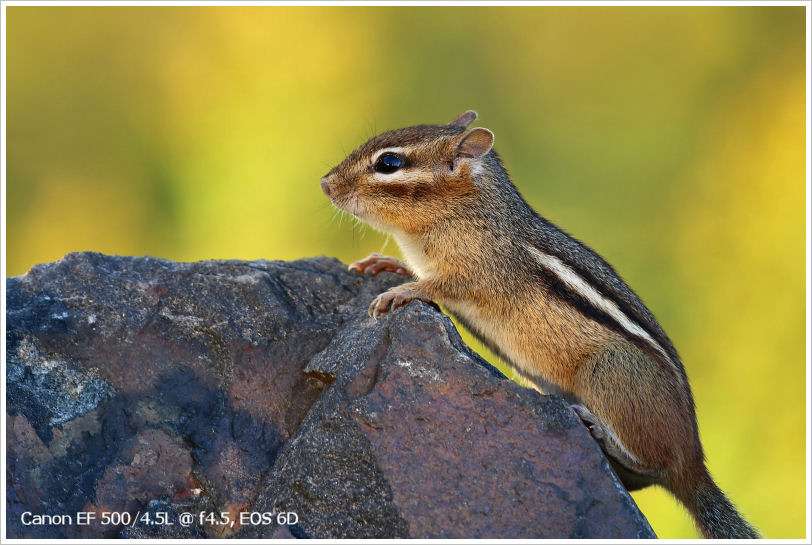 It's the smallest and lightest of Canon's series of 500mm lenses at just 3kg. It has a full size fluorite element and a full size UD glass element to minimize aberrations. Like most of the later long telephotos, the actual front surface of the lens is a protective filter.
It's a very sharp, fast focusing lens. If you don't mind the lack of IS I think it's the best bargain in a long Canon EOS telephoto. I have found that using than Tamron MC4 1.4x Teleconverter the EF 500/4.5L will AF without any problems on all the EOS bodes that I've tried it with (40D, 7D, 70D, 6D). The images are sharp, with good contrast. AF is positive with no "hunting". The focal lenth of this combination is 700mm (f6.3), which on an APS-C body gives an effective focal length of 1120mm (f6.3) compared with full frame. Without the TC the effective focal length on a crop sensor camera is 840mm compared to full frame.
If and when I list it on eBay it will be $2995 but they take a 10% cut so the price is $2750 and that includes FedEx ground shipping to the lower 48.
I can be reached at bobatkins@hotmail.com for questions or to arrange purchase.