Airline restrictions on Li-ion Battery transport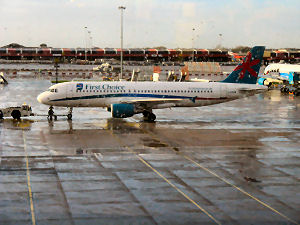 As of January 8th 2008 the TSA (transportation security authority) has some new restriction on transport of lithium batteries on aircraft. Basically they don't want large lithium batteries carried on aircraft because of the (remote, but real) possibility that they may catch fire. They REALLY don't want them in checked baggage and they don't want too many in carry-on luggage.
As usual, the rules (http://safetravel.dot.gov/whats_new_batteries.html) are pretty confusing. Here's what they say

---
Effective January 1, 2008, the following rules apply to the spare lithium batteries you carry with you in case the battery in a device runs low:
Spare batteries are the batteries you carry separately from the devices they power. When batteries are installed in a device, they are not considered spare batteries.
You may not pack a spare lithium battery in your checked baggage
You may bring spare lithium batteries with you in carry-on baggage – see our spare battery tips and how-to sections to find out how to pack spare batteries safely!
Even though we recommend carrying your devices with you in carry-on baggage as well, if you must bring one in checked baggage, you may check it with the batteries installed.
The following quantity limits apply to both your spare and installed batteries. The limits are expressed in grams of "equivalent lithium content." 8 grams of equivalent lithium content is approximately 100 watt-hours. 25 grams is approximately 300 watt-hours:
Under the new rules, you can bring batteries with up to 8-gram equivalent lithium content. All lithium ion batteries in cell phones are below 8 gram equivalent lithium content. Nearly all laptop computers also are below this quantity threshold.
You can also bring up to two spare batteries with an aggregate equivalent lithium content of up to 25 grams, in addition to any batteries that fall below the 8-gram threshold. Examples of two types of lithium ion batteries with equivalent lithium content over 8 grams but below 25 are shown below.
For a lithium metal battery, whether installed in a device or carried as a spare, the limit on lithium content is 2 grams of lithium metal per battery.
Almost all consumer-type lithium metal batteries are below 2 grams of lithium metal. But if you are unsure, contact the manufacturer!
---
Well, that's all very fine, but how much lithium do your camera batteries hold, and how many spare batteries are you allowed to carry?
It's hard to find manufacturer's specifications on the equivalent Li content of batteries, but you can approximate it for most camera batteries by taking the number of li-ion cells in the battery, multiplying it by 0.3 and then multiplying it by the battery capacity in amp-hrs. As an example, a Canon BP-511 battery has a voltage of 7.4v and a capacity of 1.1 Ah (1100mAh). For most small camera batteries, the number of cells is the battery voltage divided by 3.7 (the voltage of a single cell). For a BP-511 the voltage is 7.4v and it's a two cell battery. So the equivalent Li content in a BP-511 would be:
(2)*(0.3)*(1.1) = 0.66gm
This is well below the 8gm limit at which the TSA start limiting the number of batteries which you can carry on-board and aircraft. Pretty much any DSLR or P&S digital camera li-ion battery will fall below the 8gm limit, so there's no restriction on the number you can carry in your carry-on luggage. However note that you cannot carry ANY spare Li-ion batteries in your checked luggage, whatever their size.
Batteries which photographers might carry and which might contain more than 8gm of Li equivalent would be large, high capacity, laptop batteries, or perhaps high capacity batteries for professional video equipment.
Li metal batteries, which are basically the non-rechargable Li cells such as the 2CR5 and CR123A, are restricted to a maximum of 2gm of lithium. Again it's hard to find specifications on Li content of these batteries, but pretty much anything used in a camera should be below the 2gm limit.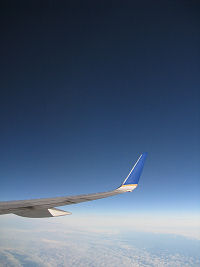 If you're a masochist, you can try to read the 22 page extract from the Federal Register which fully details all the DOT regulations on the transport of Li containing batteries (http://www.labsafety.com/refinfo/fedreg/FRPDF/080907.pdf), though it will probably make your head explode. What it boils down to is that most photographers won't have a problem, but if you're traveling with large spare laptop batteries or extended life batteries for professional video gear, you might just be limited in what you can carry.
I don't know how strict the enforcement of these rules will be. I just flew from the UK to the US and nobody at security asked me how many spare Li containing batteries I was carrying, nor were there any signs warning of the restrictions. It does make sense to carry the batteries separated form each other and the with terminals covered so that there is no chance of accidentally shorting them out, which can indeed lead to overheating and possible explosion or flames. That's the very LAST thing you want to happen to something in your carry-on luggage when you're in a sealed tin can 8 miles above the middle of the Atlantic (or anywhere else for that matter).