Photography and Digital Camera News
Leica M8 problems
Leica has acknowledged a problem with their digital M8, a camera which Leica rangefinder enthusiasts have been eagerly anticipating for several years..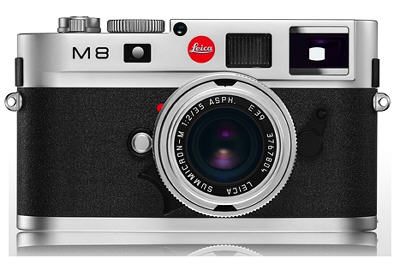 Users have been reporting a number of issues with their new $4795 cameras, including banding and color casts. This came as a very unpleasant surprise since none of these problems were mentioned in any of the pre-release camera reviews. In fact they were uniformly glowing in praise for the camera.
It's unfortunate that after taking so much time to develop the M8 and there being so much pre-release hype about the camera that Leica seem to have slipped up either in design or quality control.
Leica made the following statement on these issues:
Customer feedback to us following the start of shipment of the LEICA M8 points to a performance under certain conditions that does not meet the expectations in the Leica brand. Our technical and engineering teams have isolated the source of these concerns and have identified definitive solutions. Over the next two weeks we will communicate a plan to further assure you of your investment in the LEICA M8.

Let's hope they live up to this promise or they will have some pretty unhappy customers!