PhotoPlus Expo 2009
PhotoPlus Expo is the major east coast camera show. It takes place over 3 days each fall in the Javitts center in New York. There are rarely any major announcements at the show, but it does give attendees a pretty good look at what's available in the world of photography. In addition to the trade show there are dozens of seminars on everything from wedding photography to how to use Twitter to boost your business!
Some new items were on display. The Canon EOS 1D mkIV was on disply and I briefly played with one. Looks, nice, feels nice, seems to focus just fine, but you really can't tell much about it from just holding one. Big and heavy like all the 1D series cameras of course.
Conspicuous by their absence this year were Pentax and Adobe. I don't know why they didn't attend since they've been here in past years. Maybe the economy has something to do with it. Canon told me that next year they will be skipping the PMA (Photo Marketing Association) show in Anaheim CA, Feb 21-23 and concentrating their efforts at CES (Consumer Electronics Show) which is in Las Vegas on January 7th-10th since the two shows are pretty close to each other.
Below are a few images I snapped at the show (with my trusty Canon A720IS digicam).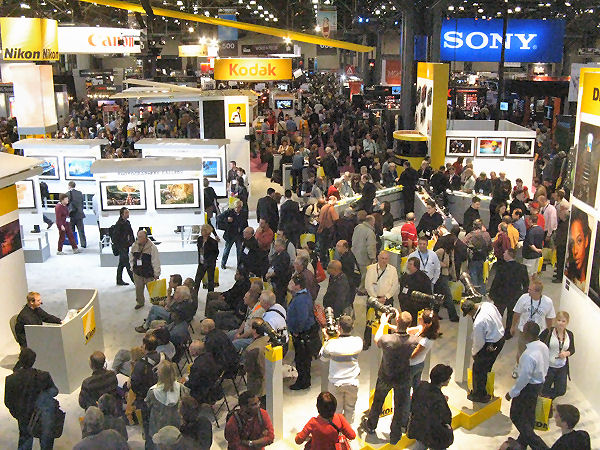 This is just an overall view of part of the trade show. As you can see, it's pretty well attended.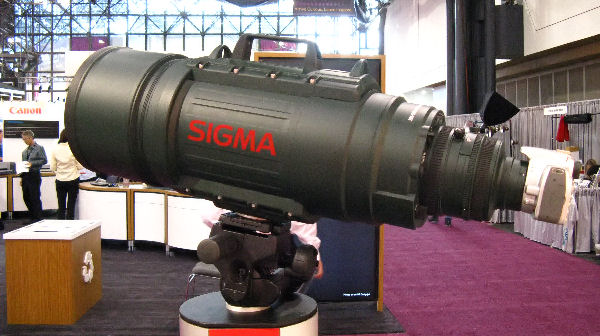 Yes, it's that big! The Sigma 200-500mm f/2.8 APO EX DG Ultra-Telephoto Zoom
is certainly one of the largest lenses I've ever seen. It's impressive, though at around $29,000, it should be. Apparently the government buys a few of them, but no word on exactly what they use them for...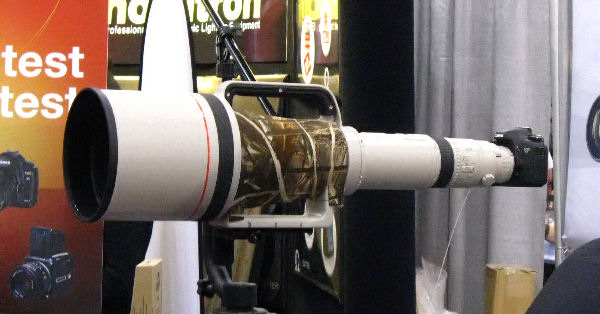 The Sigma is so big that it almost (but not quite) makes the Canon EF 1200/5.6L USM seem small by comparison. Canon has the length, but Sigma has the girth! This one was on display by B&H. If course the price isn't small. B&H currently have a used one in excellent condition (item #622963 - probably the one shown in the picture above) and for only $120,000, it's yours to take home with you (if you can carry it).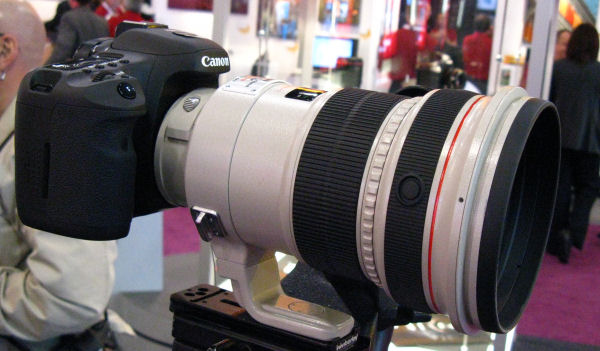 The Canon EF 200mm f/2L IS USM
seems positively tiny and a total bargain at only $4800!


Of course Nikon also had a bunch of their big lenses on display for fans to fondle!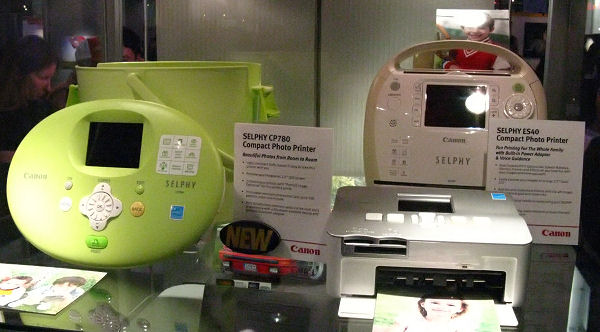 Nope, they're not the latest retro-chic fashion radios, they're the new portable SELPHY printers from Canon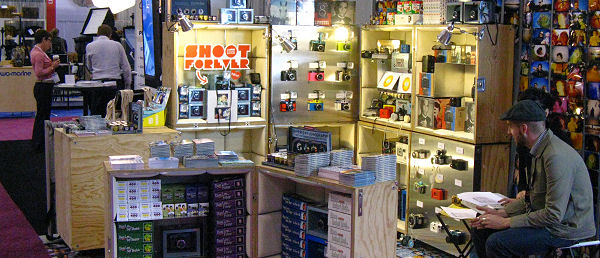 Of course not everything is high tech. You can't get much lower tech than this display of "Lomography" products. Plastic cameras with plastic lenses (well, some of them are...) and they shoot film (remember film?).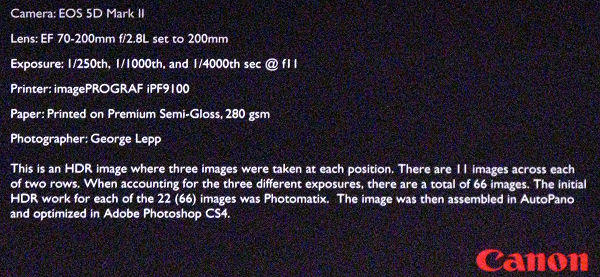 Don't let anyone say you can't make large digital prints! Here's a Canon display of a multi-shot HDR panoramic (by George Lepp)