Canon EF 70-200/2.8L IS II USM Review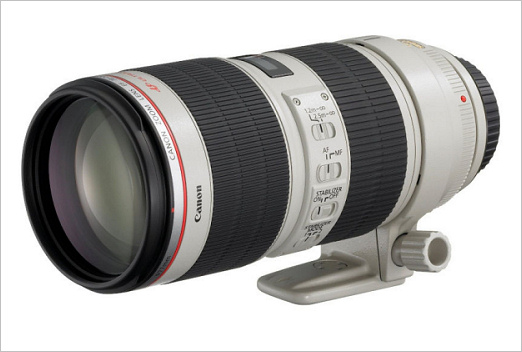 The Canon EF 70-200/2.8L IS II USM is the third generation of this very popular lens. The first was the unstabilized EF 70-200/2.8L USM introduced in 1995 and which is still available. Then an IS version was introduced in 2001 which was replaced in 2010 the the current version, the Canon EF 70-200/2.8L IS II USM.
The upgrade from the MkI IS lens includes the addition of a fluorite lens element and a 5th UD (ultra low disperson) lens element, an upgrade of the IS system from around 3 stops to around 4 stops of stabilization, faster autofocus and closer focusing giving a maximum magnification of 0.21x (vs, 0.17x for the MkI version). In addition the mechanical design of the lens was improved for greater durability and additional seals were added to better protect the lens form dust and moisture.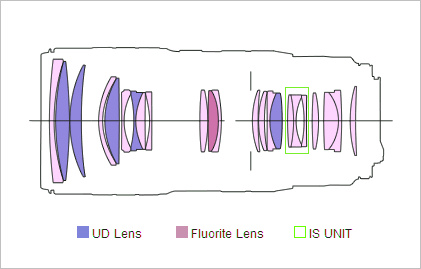 The Canon EF 70-200/2.8L IS II USM has both internal focusing and internal zooming so the lens does not change length in operation and the filter threads do not rotate, facilitating the use of a polarizer (77mm). There are no DOF markings, but there is a distance scale which also indicated the best focus for IR work at 70 and 100mm.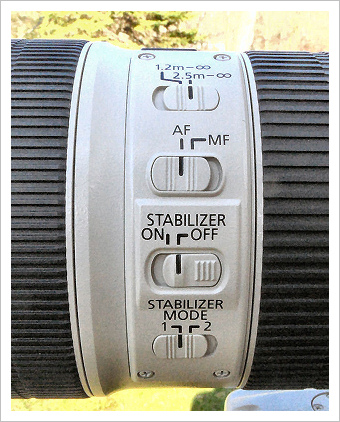 The The Canon EF 70-200/2.8L IS II USM has a number of control switches. There is a focus limiter which can restrict focus to either 1.5m to infinity or 2.5m to infinity. If you know that all subject will be further than 2.5m, limiting the range to 2.5n to infinity speeds up the focusing in cases where the lens needs to hunt for focus. Focusing is fast, but the 2.5m to infinity range is covered in around 0.35 seconds, while it takes around 0.84 seconds to drive focus from 1.5m to infinity, so operating in the limited range could save you up to 1/2 seconds under some circumstances.
There are two IS (Image Stabilization) modes. Mode 1 stabilizes on both horizontal and vertical axes and is the mode used most of the time for subjects which are not moving. Mode 2 is used when panning the lens to follow action and it turns off stabilization along the panning axis. The IS system can also be turned off if desired, for example when using long exposure with the lens mounted on a tripod. Canon specifications are that the IS is good for up to 4 stops of stabilization.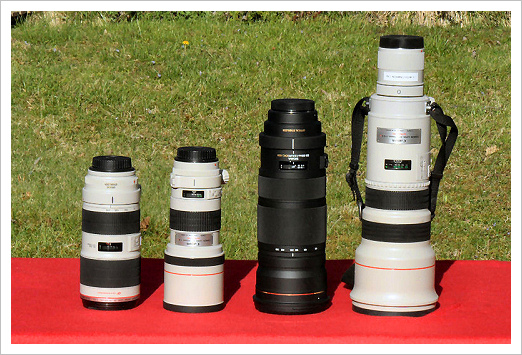 Size Comparison (left to right) Canon EF 70-200/2.8L IS II USM, Canon EF 300/4L, Sigma 120-300/2.8, Canon EF 500/4.5L
The Canon EF 70-200/2.8L IS II USM is supplied with a removable tripod ring (note that the lens must be detached from the camera in order to do this). Also supplied with the lens are a soft zippered carrying case and a "petal style" lens hood
Construction quality is high, as you would expect from a Canon "L" series lens. The barrel is metal and all the control switches and rings are sealed against dust and moisture. The lens mount also has a rubber seal for better weatherproofing between the lens and camera body.
Canon EF 70-200/2.8L IS II USM Specifications
| | |
| --- | --- |
| Focal Length | 70-200mm/td> |
| Maximum Aperture | f2.8 |
| Minimum Aperture | f32 |
| Lens Construction | 23 elements in 19 groups (1 Fluorite and 5 UD elements) |
| Diagonal Angle of View | 34° - 12° |
| Focus Adjustment | Inner focusing system with USM. Full-time manual focus available |
| Closest Focusing Distance | 1.2m/3.94 ft. (maximum close-up magnification: 0.21x) |
| Filter Size | 77mm |
| Max. Diameter x Length, Weight | 3.5 x 7.8 in./88.8 x 199mm; 52.6 oz./1490g |
| Lens Cap, Lens Hood and Pouch | All included. Lens Hood ET-87 |
Canon EF 70-200/2.8L IS II USM Optical Performance
Chromatic aberration
CA is very well controlled at all focal lengths. There's very slight evidence of it at the 70mm and 200mm extremes of focal length, but virtually none in the mid focal length range. The slight amount that is just visible at the focal length extremes can easily be corrected using Canon's supplied DPP RAW converter software.
Distortion
The EF 70-200/2.8L IS II USM shows low distortion at all focal lengths. It's at a maximum at the focal length extremes, with around 1% barrel distortion at 70mm and 1% pincushion at 200mm. At around 100mm distortion is too low to measure. Again DPP allows correction of any distortion present (in RAW files)
Vignetting
If the EF 70-200/2.8L IS II USM has any vices, then I guess you could say that vignetting is the worst of them - and it's by no means excessive. However it can be noticeable with the lens wide open, especially on full frame DSLRs. It's strongest at 200mm where the corners are around 1.5 stops down on the center. At f4 they are considerably lighter and by f5.6 the corner darkening has pretty much gone. At shorter focal lengths there's just over a stop of darkening in the corners which pretty much disappears by f4. Overall decent performance and as good as or better than most lenses of this type. DPP has vignetting correction for this lens built in (Raw files).
Image Stabilization
Like all IS systems, the image stabilization on the Canon 70-200/2.8L IS II USM can't guarantee you sharp images when you handhold the lens at slower shutter speeds, but it can greatly increase your odds of getting a sharp image. Canon claim up to 4 stops of stabilization and in testing that claim seems to be pretty accurate. At 70mm it was possible to get a substantial fraction of shots at 1/5s sharp and at 200mm most shots taken at 1/15s were sharp. That's excellent performance and about as good as it gets. Nothing can replace a tripod for absolute stability, but the IS system on the Canon 70-200/2.8L IS II USM comes pretty close much of the time.
Sharpness
All the images here were taken using an EOS 5D (MkI). It's very likely that the images would look even sharper with a higher resolution camera. The 5D is "only" 12.7MP, about 1/2 the pixel count of the 5D MkIII.
There's not a huge amount to say about the sharpness of this lens except that it's very high from center to edge, even wide open. It's not a perfect lens and the full frame image does get sharper at the edges if it is stopped down, but it starts out good and just gets better!
Wide open at 70mm it's about as sharp as it gets in the center of the frame. Stopping down may improve the center resolution a touch but it more clearly improves the sharpness of the edges and corners. Optimum aperture for best overall sharpness is probably around f5.6, with the center peaking at around f4
At 135mm wide open the center is again very sharp and only gains fractionally by stopping down. Again the edges and corners sharpen more then the center when the lens is stopped down (but only because the center is so good to start with). Again probably the best aperture for overall sharpness is probably around f5.6.
Zoomed all the way out to 200mm center sharpness is again very high wide open, though perhaps not quite so razor sharp as at shorter focal lengths. Stopping down yields slight improvement of both edges and center and the best image quality is seen at around f5.6
The lens also performs very will with TCs. I tested it mainly with the Canon EF 2x TC (Mk I) version and even wide open at 200mm, the results were more than acceptable. Probably as good as some 400mm prime lenses I've looked at in the past. Here are some sample images:
Note that just because the best image quality may be found at f4 or f5.6 doesn't mean that it's in any way bad at f2.8. I'd certainly have no hesitation at all shooting the lens wide open at any focal length. Image quality on stoping down goes from "very good" to "just slightly better than very good"!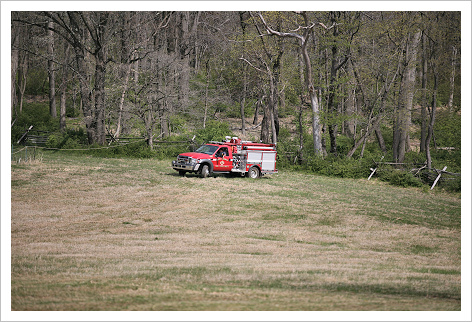 Canon EF 70-200/2.8L IS II USM, 200m at f2.8, full frame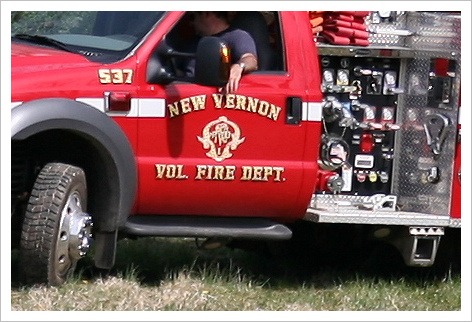 Canon EF 70-200/2.8L IS II USM, 200mm at f2.8, 100% crop from center of frame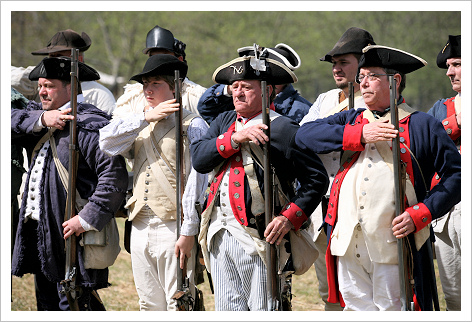 Canon EF 70-200/2.8L IS II USM, 160mm at f5.0 full frame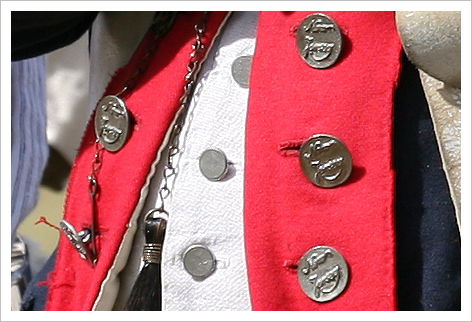 Canon EF 70-200/2.8L IS II USM, 160mm f5.6, 100% crop from center of frame
Multiplers
One feature of the 70-200/2.8 lenses vs. the 70-200/4 lenses is that you can use a 2x TC on them and still retain AF (and IS). With an EF 2x TC on the EF 70-200/2.8L IS II USM you effectively have a 140-400/5.6L IS II USM lens. With a really good lens (and this one is) you can still maintain good image quality, even at 400mm with the lens wide open as shown in the image samples below.Sharpness even wide open with a 2x TC attached was good as can be seen from the image samples below:
Canon EF 70-200/2.8L IS II USM with Canon EF 2x TC attached, 400mm f5.6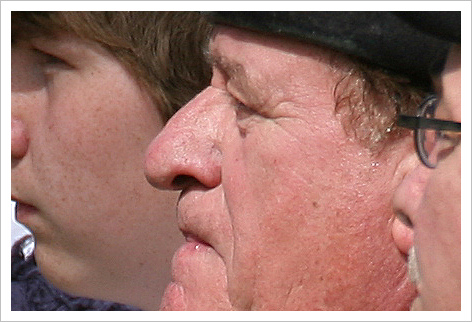 Canon with Canon EF 2x TC attached, 400mm f5.6. 100% crop from center of frame
Bokeh
Out of focus backgrounds were rendered nicely smooth, even with a 2x TC attached. The two images below show examples of "Bokeh" with the lens wide open.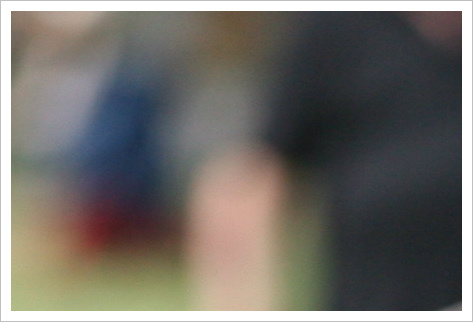 100% crop of out of focus region, EF70-200/2.8L IS II USM, 200mm f2.8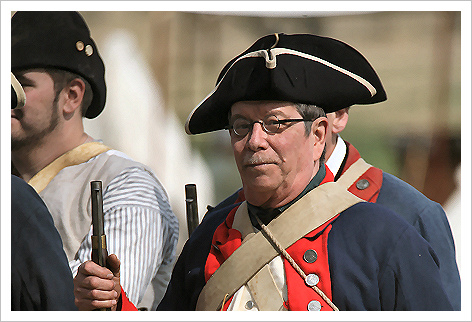 EF70-200/2.8L with Canon 2x TC. 400mm at f5.6
Conclusions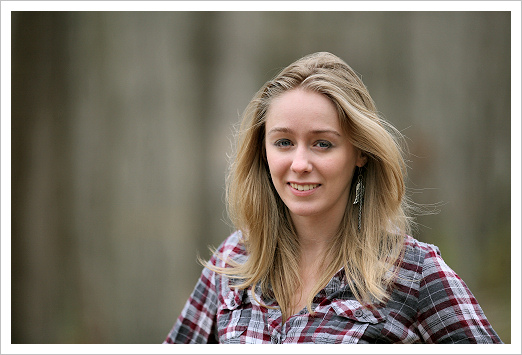 If you want to blur backgrounds for portraits, this lens will do it! 200mm @ f2.8
Probably the only thing I can find to say about the that isn't a positive point is that it's a little expensive, but then if you want quality, you have to pay for it. Right now (12/14) the lowest street price on the EF 70-200/2.8L IS II USM from a reputable vendor is in the $2050 range. That's expensive, but it's about $350 less then you'd have to pay for a Nikon AF-S Nikkor 70-200mm f/2.8G ED VR II, so it is competitively priced.
A 70-200/2.8 lens is one of the most popular lenses with photo-journalists, wedding photographers, environmental portrait shooters and photographers in general. It's fast enough to work as an excellent portrait lens, it allows the use of fast shutter speeds when required, it can work in low light and it can even act as a telephoto lens for nature and wildlife work, especially with a 2x TC attached (and that permits full AF and IS performance too). When you add in up to 4 stops of stability from the latest IS system you ave a real winner. I'd say that if you are a Canon user (and even if you're not), you won't find a better 70-200/2.8 lens than the .
If the price of the Canon EF 70-200/2.8L IS II USM is too high, there is the non-stabilized version, the (but remember the optics are different), plus 3rd party lenses like the , which is also very good.