Canon Cinema Lenses CN-E14mm T3.1 L F and CN-E135mm T2.2 L F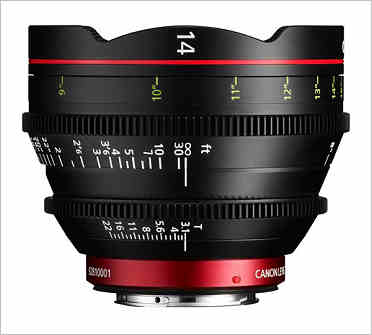 Canon CN-E14mm T3.1 L F
Still no announcements of any Canon EOS DSLR bodies or EF series lenses at CES 2013, but today Canon did release info on two new lenses designed for cinematography, a 14mm T3.1 and a 135mm T2.2 (T is roughly the same as F, but takes into account light lost while passing through the lens). They won't be of much interest to still photographers since they both cost over $5000 and there are cheaper, faster, autofocus EF series still lenses of the same focal length. The cinema series lenses are optimized for manual operation with manual aperture setting and manual focus and they are precision machined for smooth operation. They are also color matched and use T stops for accurate exposure setting. So while you can mount these two lenses on a normal EOS DSLR and they have full frame coverage, there's really no point in buying them for that application.
In case you think $5000 is rather expensive, you'd probably not want the seem almost cheap at only $14,000.
And the top of the line will add another $26,000 to the cost of your system...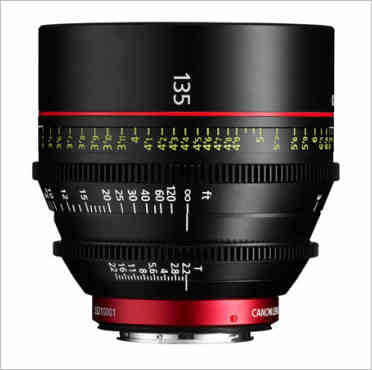 CN-E135mm T2.2 L F
Here's a copy of the Canon Press Release with more details: