New Canon 18-55mm f3.5-5.6 IS STM lens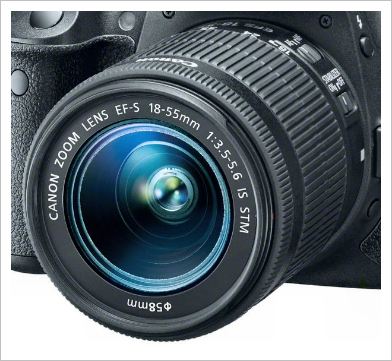 The new Canon EOS "kit" lens looks pretty good. It covers the usual 18-55 range, but the new version has an STM (stepper motor drive) AF motor which allows smoother focus transitions while shooting video. It also allows full time manual focus overide. The new lens used an aspheric element to improve image quality. The IS is rated for up to 4 stops of stabilization and in video mode allows correction over a wider range of motion intended to minimize image movement when video is shot while the photographer is walking.
Note initial info was that the lens has a UD element, but that may be wrong. The Canon website currently indicates that it does have an aspheric element, but there is no mention of UD glass. I'll try to confirm that from other sources. www.adorama.com/CA1855.html?kbid=12417
High magnification, compact and lightweight EF-S standard zoom lens with Optical Image Stabilizer for up to four equivalent stops of shake correction.
Supports Canon EOS Movie Servo AF feature for smooth and quiet continuous AF during movie shooting by utilizing a new six-group zoom system plus a stepping motor and focus mechanism.
One high-precision aspheric lens reduce chromatic aberration throughout the zoom range for excellent image quality with high resolution and contrast.
Dynamic IS (Movie Shooting Mode only) delivers a wider image stabilization correction range,ideal for shooting while walking.
Manual focus adjustment possible while in AF Mode.
The new Canon EF-S 18-55/3.5-5.6 IS STM lens can be preordered from ADORAMA. The lens will ship as soon as Canon start shipping to retailers and no charges are made until the lens ships to the buyer. The price of the lens will be $249.99, but it looks like that's discounted to around $150 if you buy it as part of a kit with a new camera.