Joby Micro 250 tripod Review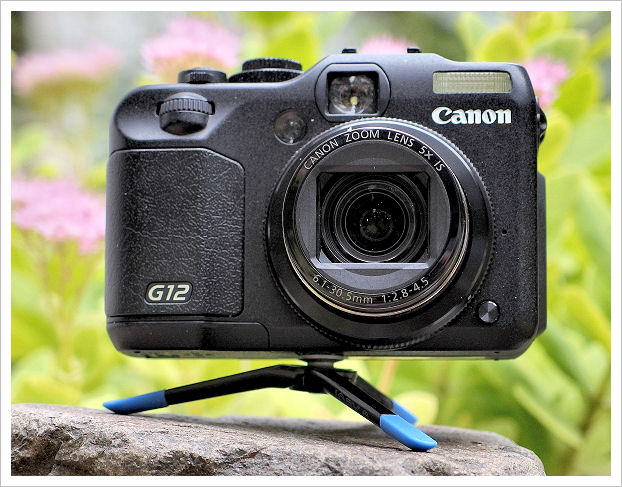 Joby Micro 250
The Joby Micro 250 is possibly the world's smallest tripod. I'm a big fan of tripods - though image stabilization can be very good, a tripod is even better, even a small tripod. The Joby Micro 250 is a very small tripod. In fact it can be added to a P&S type digicam and the whole assembly will still fit into a pocket or small camera case. It's rated to hold 250g (hence the name), but the shots here show it holding my Canon Powershot G12, which weighs around 400g with the battery and memory card. It seemed to have no trouble holding the camera in any orientation so the 250g rating is probably a little conservative
Of course the small size dictates some compromises. The tripod isn't very high, the base of the camera is elevated by about 2cm, and the range of camera movement is limited - in the case of the Joby Micro 250 the camera can be tilted by up to 36 degrees in any direction (side to side and/or up and down). While this isn't a lot, it's enough to "level" the camera with the tripod sitting on a tilted surface or tilt the camera to frame a subject as desired. The mechanism is actually a limited movement ball head and it holds in place by friction.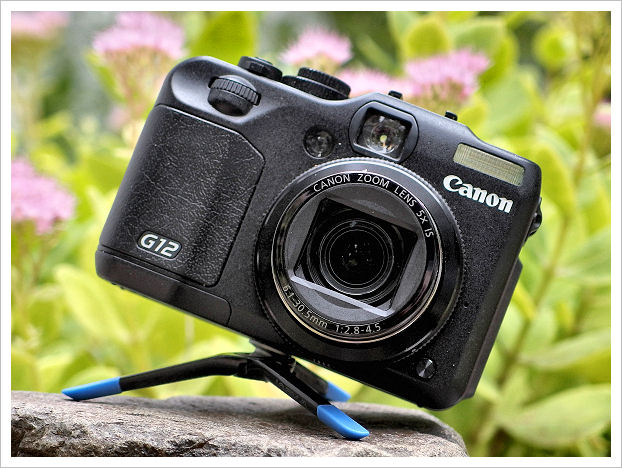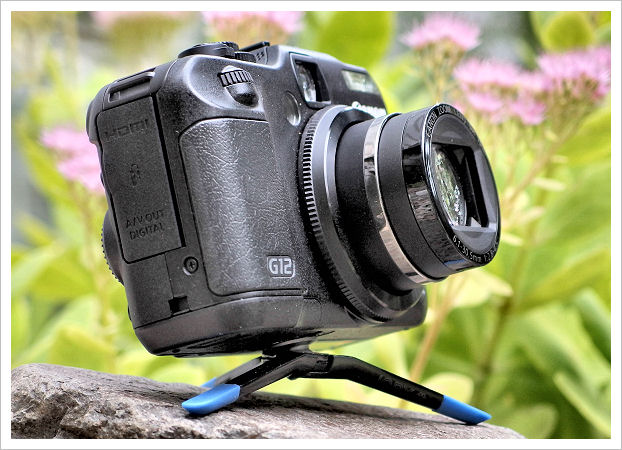 When not in use the three legs of the tripod can be folded together as shown below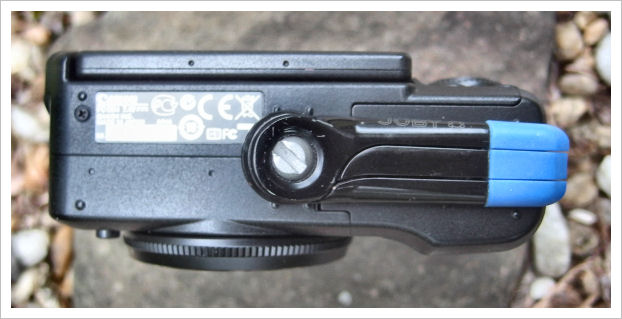 In this configuration they add very little depth to the camera profile as can be seen in the following image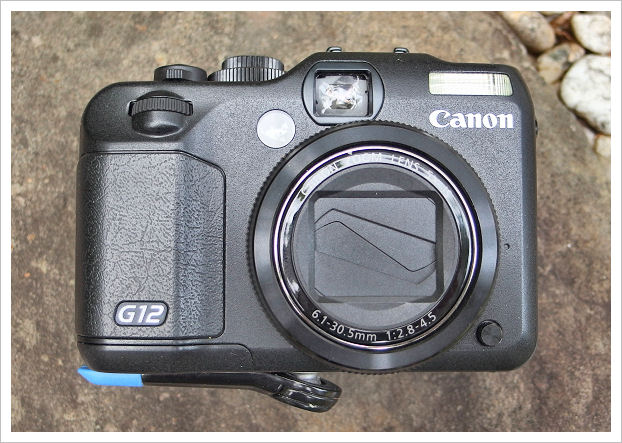 If you have a larger camera there's a larger (though still very small) Joby Micro 800, which looks and functions just like the Micro 250. If you use a smartphone as a camera there's even a version for that, the Joby TightGrip Micro which can hold a smartphone that's between 2.1" and 2.8" in width (54-72mm).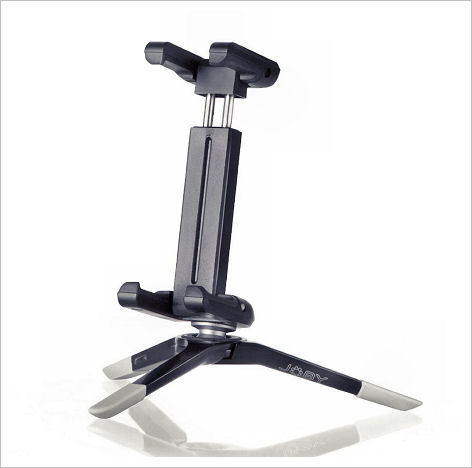 Joby TightGrip Micro
There's really not much to review here. Basically it works as advertised and I've found it very useful when long shutter speeds were required or for self portraits. You don't have to think about whether or not to carry it and it adds very little weight or bulk to a P&S. The only slight downside is that on some cameras you may not be able to open the battery door to change the battery or memory card without removing the tripod. You can't use it on its own for vertical shots of course, but you can hold it against a vertical surface (wall, tree, lamp-post) for "portrait" shots with slow shutter speeds.
Joby Micro tripods Technical Specifications
Micro 250
Micro 850
TightGrip Micro
Weight
0.9oz (26g)
2.3oz (65g)
1.7oz (49g)
Size (folded)
1.9x66x1.5cm
0.7x2.6x0.6in
2.8x8.5x2cm
1.1x3.4x0.8
8.4x8.1x9.7cm
3.3x3.2x3.8in
Carrying capacity
250g (8.8oz)
800g (28.2oz)
2.1-2.8" wide (54-72mm)
Angular Adjustment
36 degrees
36 degrees
36 degrees
There are of course lots of other small tripods, but few, if any, of them fold down to such a small size as the Joby Micro 250 and 800 and allow a small digicam to still be carried in your pocket with the tripod attached.
Check Price and availability of Joby Tripods here: