The Original Lensbaby
[Note: This Original Lensbaby review was written a couple of years ago for another website. I'm currently looking at the Lensbaby-3G and will be writing up a review on that soon, but I thought I'd this original review to the site.]
The "Lensbaby" is a simple, single element lens mounted in a flexible housing which allows it not only to be focused, but tilted as well. Yes, it's a tilt lens too. That should make those Holga owners green with envy! The aperture can be varied from f2.8 to f8 via the use of a series of fixed aperture stops. You change stops by removing a rubber retaining ring, changing the stop (which looks like a washer) and replacing the rubber retaining ring.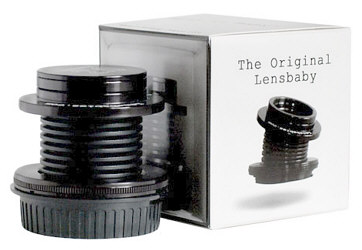 The "Lensbaby" consists of two machined, black anodized, aluminum assemblies. The rear assembly is the lens mount which was originally either Canon EOS or Nikon F, but the lensbaby is now available in most lens mounts (Leica, Minolta, Olympus, Pentax etc.). The front assembly holds the lens and aperture stop and comes with a machined, screw in lens cap which is probably sturdy enough to stop a rifle bullet. None of your cheap plastic lens caps here! The two assemblies are joined by a flexible, corrugated, black plastic tube - something like a short section of vacuum cleaner hose. This flexible coupling allows the lens to be focused by compression and also allows the lens to be tilted by compressing one side more than the other. You can't really simulate much of a shift function since the coupling is pretty resistant to lateral shifting. Infinity focus is possible when the coupling is fully compressed, but when it's fully compressed you can't tilt it. The focal length is approximately 50mm.
Being a single element lens, the image is very soft, especially away from the center, when used at full aperture. You can change the plane of "focus" and move the "sweet spot" of the lens by simultaneously tilting and compressing the lens. As you "stop down", the lens gets sharper and the "sweet spot" gets larger.
Specifications
Focal Length: right around 50 mm
Focus Type: Manual. Fingertip, actually
Aperture Type: Interchangeable
Aperture: f2.8, f4, f5.6, f8
Nominal Focus: approximately 1 foot
Minimum Focus: about 12"
Maximum Focus: infinity and beyond
Size/Weight: 2.25" high x 2.5" wide / 3.5 oz.
You can get the Lensbaby from Adorama:
•

- Lensbaby original (EOS mount)- $96
•

- Lensbaby original (Nikon F mount)- $96
NOTE: The original Lensbaby has been replaced by the Lensbaby "Muse" which has interchangeable optics. It comes with the multicoated dual element optics assembly:
•

- Lensbaby Muse (EOS mount)- $149.95
It's also available at the same price in mounts for Canon FD, Olympus 4/3, Minolta/Sony, Yashica/Contax. Pentax K, Leica R, Olympus OM and maybe a few more!
Using the Lensbaby
It takes a bit of manual dexterity to use the "Lensbaby:. You have to compress the lens to focus it, and apply tilt if you want an extra "effect" and that's most easily done by holding the camera body in both hands and using the two middle fingers of each hand on either side of the lens. You can then get the index finger of your right hand on the shutter release, but it can be a bit of a struggle, or at least require a little practice. This is more of an art than a science.
The EOS mount on the sample I used worked fine, but it allowed the lens to be rotated either to the right or left when mounted on the camera. Normally you can only rotate an EOS lens to the right and with 90 degree rotation it snaps into place. The Lensbaby does that just fine. To remove an EOS lens you press the lens release button, rotate the lens to the left until it hits the stop (90 degrees) and remove it. With the Lensbaby it doesn't hit a stop. If you rotate it 90 degrees to the left you can remove it from the body. If you rotate it more then that (which you can with the Lensbaby) you can't remove it. This isn't a problem, but can be a source of confusion at first when you can't seem to get it off the body!
The results
They say that beauty is in the eye of the beholder. Some people like fuzzy "Holga" type images. Others just see them as out of focus shots taken with a poor quality lens. If you belong to the former group then the "Lensbaby" may be just what you are looking for, while if you belong to the latter it certainly won't be. There are those who can create art by using the "qualities" of the lens (or lack of them) to their advantage - and there are those who can't. I may fall into the latter group here, but here are a few example shots. You may find significantly more artistic images on the Lensbabies website. I'd say that the "Lensbaby" is probably more useful for semi macro type shots than "infinity landscape" images. at least that's what I found. It's tough to judge the amount of blur from small resized images so I've included one 100% crop section. I've made 4x6" prints that look quite nice. I'm not sure that they'd stand up so well to 8x12 printing on most images, but I could be wrong. I'm not that experienced with Holga or "Lensbaby" type images. BTW this lens would probably make "Bokeh" fanatics quite happy. Out of focus areas (and there will be a lot of them) tend to be smooth and structureless.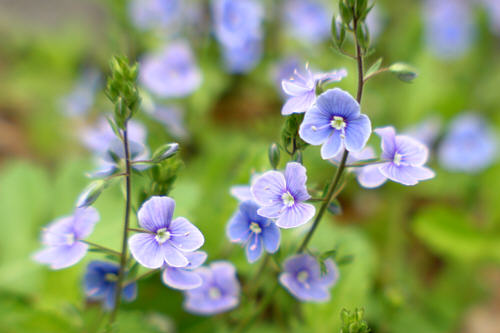 Above is a full frame shot using an EOS 10D and an "f5.6" Lensbaby
Below is a 100% crop from the center of the image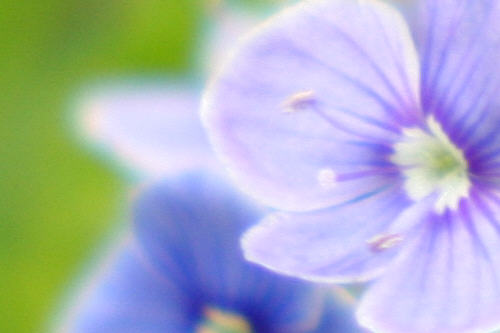 Below is another full frame shot at f5.6 using an EOS 10D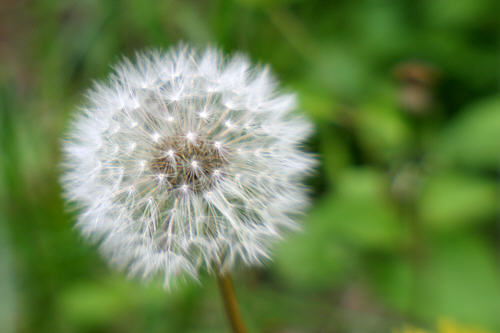 Finally here's two shots with tilt showing how the area of sharpest focus can be moved around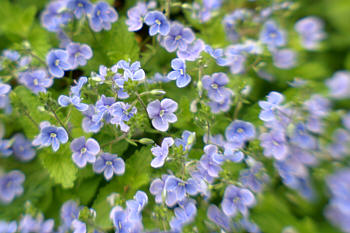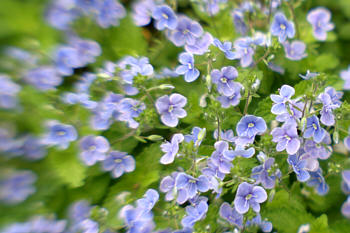 Conclusion
If you're a Holga fan and own an SLR or DSLR, or if you find low end consumer zoom lenses way too sharp, this may be just what you're looking for. It's not for everyone, but I don't think there's anything like it commercially available elsewhere. It's well made and there isn't a lot that can go wrong with it. You certainly won't be sending it back because the images aren't soft enough....
•

- Lensbaby original (EOS mount)- $96
•

- Lensbaby original (Nikon F mount)- $96
NOTE: The original Lensbaby has been replaced by the Lensbaby "Muse" which has interchangeable optics. It comes with the multicoated dual element optics assembly:
•

- Lensbaby Muse (EOS mount)- $149.95
Search the Adorama website for other lens mounts.
Other Lenbaby models