Sigma 50-500/4.5-6.3 OS HSM Review
Part III - Sample Images, Final Remarks and Conclusions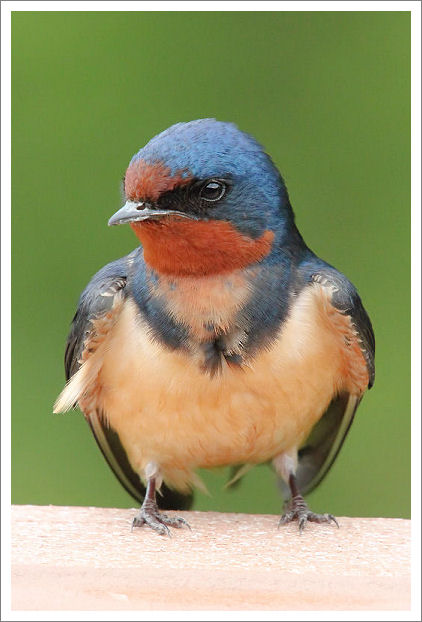 Sigma 50-500/4.5-6.3 OS HSM, 500mm f11, Canon Digital Rebel T2i
Everything in life is a compromise and buying lenses is no exception. You can have a wide zoom range, corner to corner sharpness, effective stabilization, small size, low weight, a fast aperture and reasonable cost - but you can't have all of them in one lens!
The Sigma 50-500/4.5-6.3 OS HSM has a wide zoom range, decent sharpness, good stabilization and reasonable size, weight and cost ($1650). If you want a lens that's a little sharper and a little faster, you can look at the Nikon 200-400/4 VR. You gain about a stop in speed, but it's heavier, larger and costs $7000. That's $5400 more than the Sigma and you get a 2x zoom rather than a 10X zoom. That $5400 would buy you a nice 500mm f4 prime! If you want even more speed you can look at the Sigma 200-500/2.8, but now you have a lens that's much bigger, weighs 35lbs and costs $29,000. For that price you could buy almost any other camera and lens set you wanted, and still have enough left over for a small car.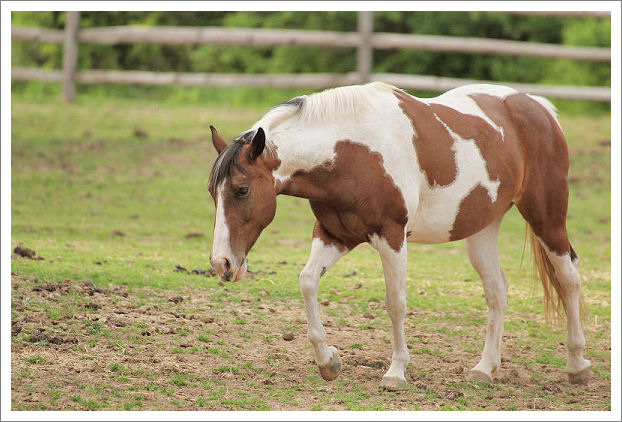 Sigma 50-500/4.5-6.3 OS HSM at 500mm, f6.3, Canon Digital Rebel T2i
The only serious competitors in the same price range as the Sigma 50-500/4.5-6.3 OS HSM are the Canon EF 100-400/4.5-5.6 IS USM and the Nikon 80-400/4-5.6 VR. Both are similar to the Sigma in terms of cost, size, weight and optical image stabilization but the Canon is only a 4x zoom and the Nikon is only a 4.5x, while the Sigma is 10x. They do offer slightly faster speeds, but only by around 1/3 to 1/2 a stop over most of their similar zoom range. The manufacturer's lenses may be slightly better optically and may have more solid construction (though I have not tested them side by side so I can't say that for sure) and there are always slight compatibility worries with 3rd party lenses - but it would still be a tough decision whether to go with the manufacturer's lens or the Sigma. There's no doubt that the Sigma offers more for your money in terms of specifications and the longer focal length is something that all sports and nature photographers will value.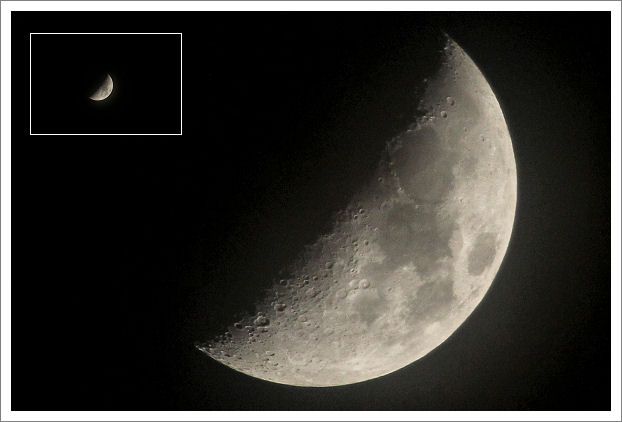 Sigma 50-500/4.5-6.3 OS HSM at 500mm, f6.3, Canon Digital Rebel T2i. Inset shows whole frame
Despite my slight concern about consistent AF at long zoom settings I still found myself wishing I'd had this lens along with me on a recent trip to the UK. I was limited in the amount of gear I could take with me so my "long" lens was the Canon 70-300IS. This is one of my most used lenses since it's small, light, sharp and well stabilized, but 300mm, even with a crop sensor camera (EOS 40D) just wasn't long enough at times and I'd love to have had a small, light lens that went out to 500mm with me. Unfortunately I'd had to return the Sigma lens before I left for my trip :-(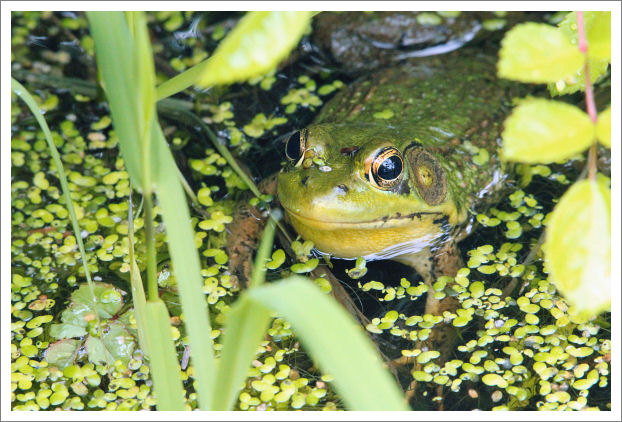 Sigma 50-500/4.5-6.3 at 373mm, f11
The bottom line is that the Sigma 50-500/4.5-6.3 OS HSM is a very useful lens. For $1650 (and I appreciate that's not cheap) you can't expect perfection in a 500mm 10x zoom. There are issues with vignetting wide open, CA at the edges of the frame, maybe slight concern about focus issues some of the time at 500mm, a slower than desirable maximum aperture etc., but overall I liked the lens, found it very useful and the vast majority of the time I was happy with the image quality.
If $1600 is a little steep for you and you're considering this lens more for telephoto use than as a general purpose "do it all" lens, then it might be worth looking at the Sigma 150-500mm f/5-6.3 AF APO DG OS HSM which is available for around $1000. I have not tested it myself but at least on paper it looks like it might be a useful telephoto zoom (with SLD elements, optical stabilization and an HSM AF motor similar to those of the 50-500) at an affordable price.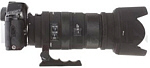 Right now (03/13) there is a $150 instant rebate on the Sigma 50-500/4.5-6.3 OS HSM making the cost only $1509