Do you tweet?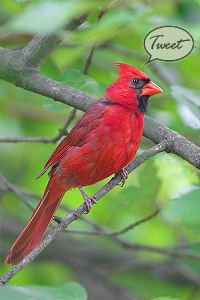 I'm not sure how many readers of this site use Twitter, but it seems to be an increasing popular way for websites to keep their readers up to date with what's going on behind the scenes as well as sharing small snippets of information that wouldn't really have a home on the site.
The site now has a twitter account "bobatkinsphoto" and you can access it by the usual Twitter URL convention, which in this case would be http://twitter.com/bobatkinsphoto
If you don't know what Twitter is, Wikipedia describes it as "...a free social networking and micro-blogging service that enables its users to send and read messages known as tweets. Tweets are text-based posts of up to 140 characters displayed on the author's profile page and delivered to the author's subscribers who are known as followers..."
Some tweeters (twitterers? twits?) describe the minutiae of their daily lives - but don't worry about being inundated with micro-trivia, I'm not going to be tweeting what I had for breakfast, what color socks I'm wearing or what I watched on TV last night. Just stuff associated with the site or with photography in general. I won't be tweeeting 24hrs/day 7days/week, just when I make a site update or have something item of photo related news. Since messages are limited to 140 characters, I won't be getting very verbose either. It's just another way to keep up with what's going on here.