BobAtkins Photography Site Updates - March 2012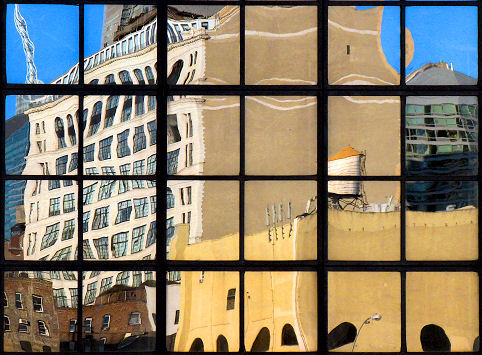 Building reflections, New York City
You may have noticed some small changes here over the last few days. Nothing major but I cleaned up the Home Page a little and removed some distracting elements. I've also added a "Photo Quote of the Day" box near the top of the page. Every day a new quote will be posted which relates in some way to photography. For the curious, the change will happen around 2am Eastern Time. The random quote is currently chosen from a set of around 200 quotes, so before you see them all you'll probably see more than one of them more than one time. I'll probably increase the number of quotes when I find interesting new ones.
The other new thing is I've setup an experimental Photo Blog at http://www.bobatkins.com/pixel/. There are a few sample images there right now and the eventual plan is for a new image to be posted automatically at regular intervals. Once a day would be nice but right now it's probably more likely to be once every few days or once a week. You should be able to leave comments. I don't know how good the spam filtering on comments is yet, but there is filtering in place to try to detect spam. Whether it will be possible to leave the comments open to all depends on how well the filters work.
You may also see a few Facebook, Google+, Twitter and Digg buttons scattered around. Clicking on these should enable you to recommend the page you find them on to your social network circles. Please use them if you are comfortable doing so since it can increase exposure of the site. Right now the Google+ button will not show up if you are using Internet Explorer with a version number lower than 8. It's supposed to work in IE8 and IE9, but I don't see it in IE8 on my system. The Google+ button should show up fine in Firefox (3.6 and up) and Google Chrome as well as Safari 4. I use Google Chrome for all my own browsing, but I test additions and changes to the site in as many browsers as I can (including IE and Firefox).