Tamron SP AF11-18mm F/4.5-5.6 Di-II LD Aspherical (IF) Review
Tamron SP AF11-18mm F/4.5-5.6 Di-II LD Aspherical (IF) Review
Distortion
The images below were shot using an EOS 20d, the lens set to f8 and focal lengths of 11mm, 13mm, 15mm and 18mm were used for the four shots shown.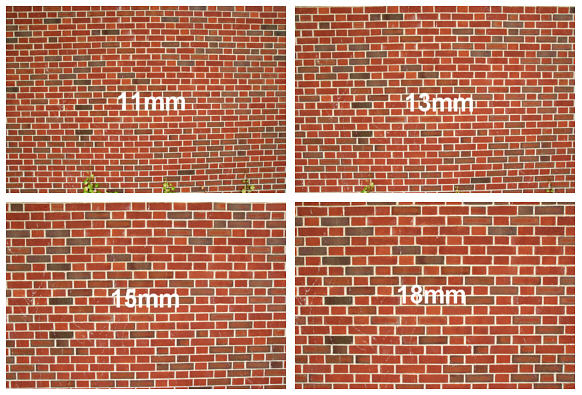 As you can see, there is little, if any, distortion at the 18mm setting, but barrel distortion increases as the lens is zoomed out to 11mm.
Of course distortion is relatively easy to correct if you are shooting digital. Most image editing programs have some function to correct either barrel or pinchushion distortion. The pair of images shown below show the correction of an image shot at 11mm using JASC Paint Shop Pro 9.

Vignetting
Vignetting (dark corners) is very slight, even wide open at 11mm (f4.5). In fact I can't really see any in the test images I shot. Below is a series of images shot of blue sky at f4.5, f5.6 and f8. 11mm (17.6mm in 35mm terms) is so wide that I couldn't find a shot where all 4 corners were blue sky, so you'll have to put up with just two corners. I think it's pretty obvious that vignetting isn't an issue with this lens.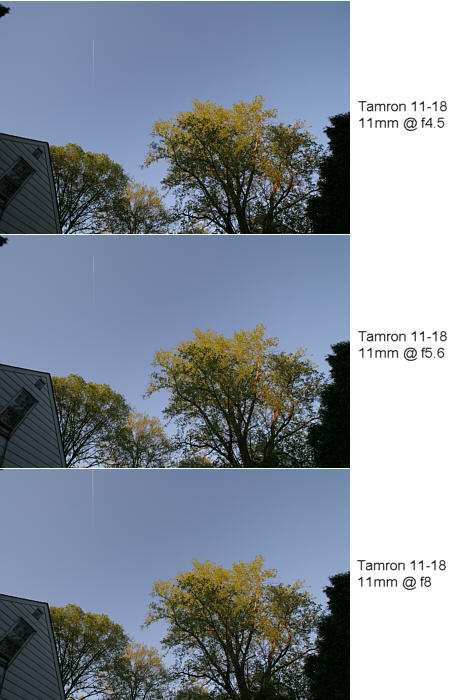 Below are the images shot at 18mm. There's maybe a hint of vignetting wide open at 18mm, it's hard to say. Whatever vignetting may be present, it's certainly not significant.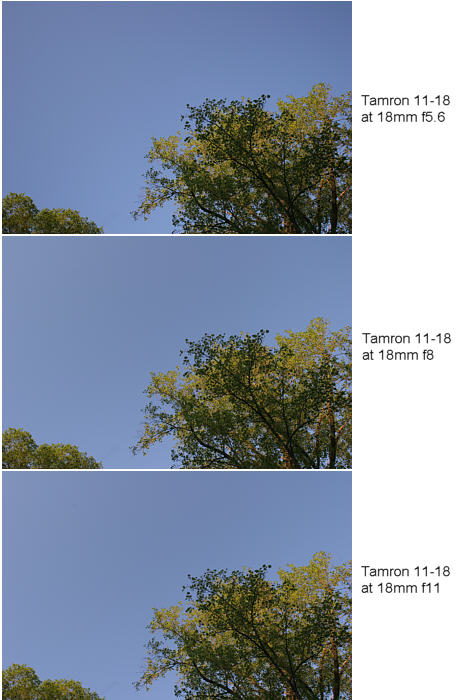 The conclusion is that the Tamron SP AF11-18mm F/4.5-5.6 Di-II LD Aspherical (IF) shows very little vignetting, which is commendable. As mentioned earlier, it does not vignette with a standard thickness polarizer (Tiffen), even at 11mm, which is good news too.
[NEXT: Conclusions]
© Copyright Bob Atkins All Rights Reserved
www.bobatkins.com